Submitted by John Garratt on May 15, 2019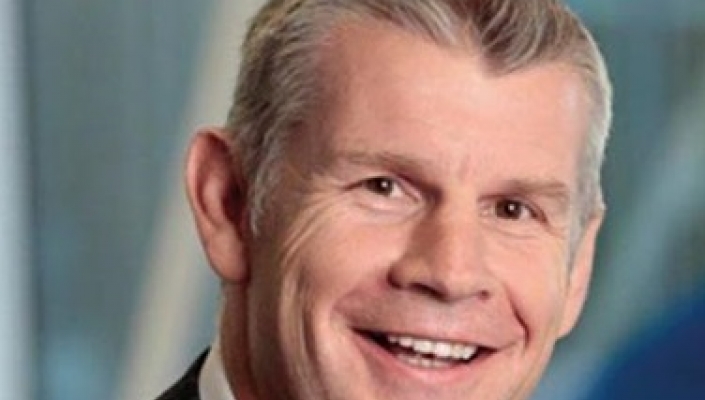 As parent company DCC saw sales rise 15% in 2019 to £15.2bn, the Technology division (distribution business Exertis) was a significant part of that with a 35% rise in profits.
Technology MD Tim Griffin spoke to IT Europa about the reason: "There are various different moving pieces underneath the covers but the headline was terrific. We continue to acquire companies. But we had some good organic growth that contributed to those kind of numbers particularly the UK being 'on fire'."
Exertis has put a lot of projects in place and made significant investments that will start to bear fruit over the next six to 18 months, he promises.
"A new northern distribution center in the UK and investments in operational efficiencies both in Nordics and France and then obviously the two acquisitions that we announced yesterday: one in Germany and one in Holland, are pointing to a continuation of that journey."
What do you look for in an acquisition? "We tend to focus on firms that play in areas that we want to play in. And that's really back to the secret of our success is about being a specialist. Comm-Tec GmbH is a fantastic AV distributor in Germany, Austria, Switzerland, Italy and Spain. And obviously they have a range of vendor relationships. There tends to be a good overlap but not exact."
With the acquisition of Jam, Exertis moved into a new capability which added several hundred vendors in that musical instrument and pro audio space. So with those, the numbers go up to about fifteen hundred vendors, on a global basis.
"I'm not really going to say that the acquisition strategy is predominantly driven by a need to extend our geographic footprint. We want to extend our capabilities in the specialist areas that we focus on. With Mobile and Services, plus Enterprise as key areas that's more a combination of geographic and product area as opposed to specific vendors. We are, however, finding vendors increasingly beating a path to us as we become more relevant from a geographic point of view. One the reasons why we're expanding our footprint is because more vendors are global and they want to have a partner who can help them in multiple geographies."
Services is a growth area, he says "Some of the integrated resellers need to augment their skill set. And so we're very happy to step into those capabilities and help them be successful with their customers as technology emerges."
"That is really about what can we provide as value added services to distribution. Staying current with the technology is expensive, especially if you're a relatively small reseller. We would encourage focus on the core competency around those relationships  - the customer relationships, architecting solutions and then leverage us to enable them to do more."
"We sell opportunity to 50000 resellers globally now. And we provide substantial reach for the vendor."
The management principle is "encouraging the individual businesses to be specialists but also very entrepreneurial and independent while allowing the division to provide value and leverage across the across the globe," he says.
"It's not about trying to integrate and control; it's about enabling. So, this coming year I want to bring in the two additions to the family and really make sure that they feel welcome in our community and understand the values."
It's an important part of the growth trajectory that those new acquisitions perform so he intends to spend a good deal of time with them. "Similarly looking to acquire the next is a big part of my time as well as ensuring that we continue to drive organic growth from our foundational part of the business."
"My focus is very much around the services parts of the business: the operational excellence. And then how we add value at both ends of the spectrum for the vendors and resellers and retailers."