Submitted by John Garratt on February 18, 2020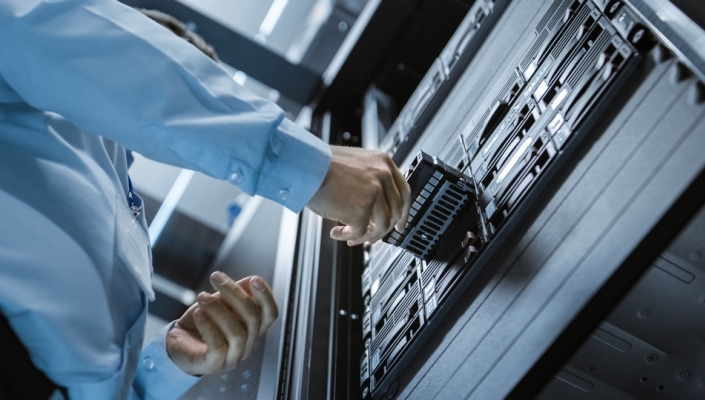 Exclusive Networks now has a new distribution agreement with HYCU®, Inc., an enterprise software vendor specialising in data backup, recovery and monitoring for Enterprise Clouds. Initially covering the UK, Nordics and Middle East, the agreement makes available HYCU solutions for on-premises and hyperconverged multi-cloud infrastructures for partners, it says. Exclusive Networks' channel partners now have a suite of compelling offerings to support Nutanix Enterprise Cloud customers, including the newly launched Nutanix Mine with HYCU – a purpose-built integrated secondary storage solution.   
"This is an exciting opportunity to expand our cloud transformation portfolio with a market innovator that complements our existing ecosystem of vendors so well," said Justyn Leonard, Head of Cloud Transformation at Exclusive Networks. "HYCU's multi-cloud data management solutions deliver extraordinary scale, performance and 1-click simplicity in relation to any enterprise deployment across public cloud and on-prem hyperconverged infrastructure. The initial market response to the Nutanix Mine with HYCU solution in particular has been remarkable and opens up significant opportunities for partners going after the secondary storage space, creating real value and true differentiation."  
As part of the agreement, Exclusive Networks has already embarked on a targeted set of accelerated market development activities that position HYCU with select reseller partners working on live deals and building pipelines through 2020. This and wider market penetration will also be supported through in-country technical resources, training, sales enablement campaigns, events and other initiatives, within each respective territory, it says.  
"Our channel partners are central to HYCU's go to market strategy and we are dedicated to delivering innovation that enables their success; addressing complex IT and cloud infrastructure requirements while lowering the simplicity bar," said Bogdan Viher, VP International Sales  at HYCU. "Exclusive Networks' proven combination of specialist focus, value creation, local sale and global scale will support our growth objectives in EMEA by increasing our influence on the cloud infrastructure partner ecosystem, particularly for Nutanix customers."