Submitted by John Garratt on January 18, 2019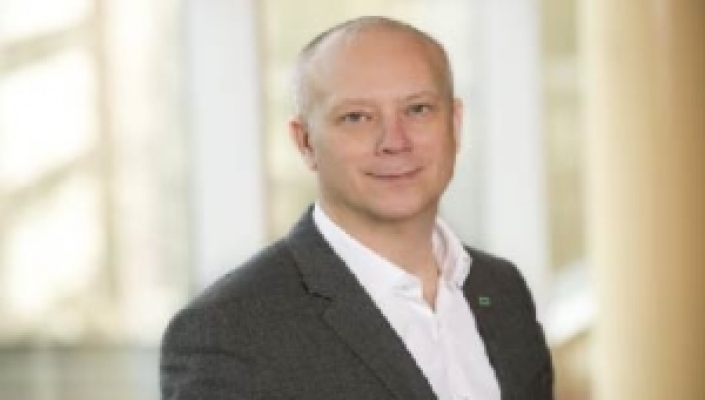 Cloud service consultancy ECS has appointed ex-HPE VP Mark Farrington as its new managing director of enterprise cloud business. Farrington was previously Pointnext UK&I vice president and general manager at Hewlett Packard Enterprise.
His appointment comes as the firm sets its sights on revenues of £125m this year, following a stellar 2018 when revenues reached £100m and the workforce grew from 850 to 1,000.
Based out of the London office, he will lead ECS' cloud business helping FTSE 100 and FTSE 250 firms, primarily in highly regulated industries, with complex transformation programmes. As well as cloud enablement, he will spearhead ECS' AWS Connect contact centre transformation business, which is "growing fast", said ECS, and which builds on the firm's work with large enterprise clients.
ECS says it "fills the sweet spot" between the industry behemoths and the niche cloud-native players that "lack enterprise experience". ECS provides enterprise cloud, digital transformation and cybersecurity services.
Farrington said: "ECS is recognised by many in the UK retail banking sector as the go-to company for complex transformation programmes. With a large team focused on helping customers move their core business to the cloud, and our work on possibly the most advanced deployment of Amazon Connect in the world, I see a myriad of growth opportunities to help large organisations transform their IT."
ECS chief executive Paul Thomson said: "Mark is a great fit for our business with an impeccable background in IT transformation, particularly hybrid cloud deployments. He will hit the ground running as new clients look to take advantage of our holistic approach to complex transformations, that recognises that the real challenge isn't technology, but rather the pragmatic orchestration of new skills, new processes and new technologies."
Prior to HPE, Farrington was global business development director of Metering Services at Siemens Energy. He also had roles at Northgate Information Solutions and Siemens Business Services.
ECS has offices in London, Edinburgh, Glasgow, Manchester and Pune, India.