Submitted by John Garratt on October 17, 2019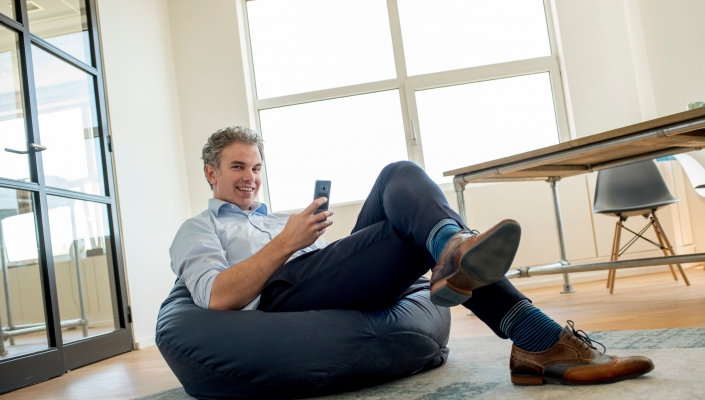 ZIVVER, the Dutch data protection company, has announced that it is now also making its outbound email and file transfer security solution available to the UK and German markets. Its platform is designed to help organisations prevent data leaks, improve compliance and save costs from ineffective communication via fax, snail mail and courier, by securing outgoing emails and file transfers throughout the whole communications process - before, during and after sending.
Rick Goud (pictured), CEO & Co-founder of ZIVVER, said, "The UK is a very interesting market for ZIVVER - its innovative tech culture mirroring that of the Netherlands, with growing volumes of sensitive information being sent digitally. This similarity makes our triple safe technology a perfect fit, helping organisations here to more easily and affordably stop data leaks happening through human error and unauthorised access. Our integrations allow workers to use their normal email environment, such as Outlook and Gmail, and the strong encryption and two-factor authentication we apply - across all outbound email and file transfer content – minimises security risks still further. Finally, we give organisations, who hold the legal responsibility to prevent, identify and limit the impact of data leaks, the controls and reporting tools needed to be in control of their digital communication via email and file transfer."
ZIVVER has built a UK team which currently comprises Chris Brown, VP Global Sales (ex-Digital Shadows, Solera Networks); Richard Fridge, UK Sales Manager (ex-BlueFort Security) and Darren Parker, Channel Manager EMEA (ex-Illusive Networks and ForeScout) and expects to make further appointments before the end of the year. The company says it will work exclusively via the channel and is looking to recruit UK security resellers with appropriate integration and implementation skills, who are ideally also able to support a functional change management process, to accelerate its penetration of the market. Goud says that the company expects to announce the appointment of a value-added distributor over the coming weeks and to announce partnerships with several VARs by the end of the year. He also says that in addition to its current offerings it is planning to move beyond risk mitigation and add additional workflow efficiency solutions to its portfolio with mailbox compliance and digital signatures scheduled to be introduced over the coming months.
In addition to the UK, ZIVVER is also working on establishing an operation in Germany and expects to expand into further geographies over the coming year.