Submitted by John Garratt on March 5, 2019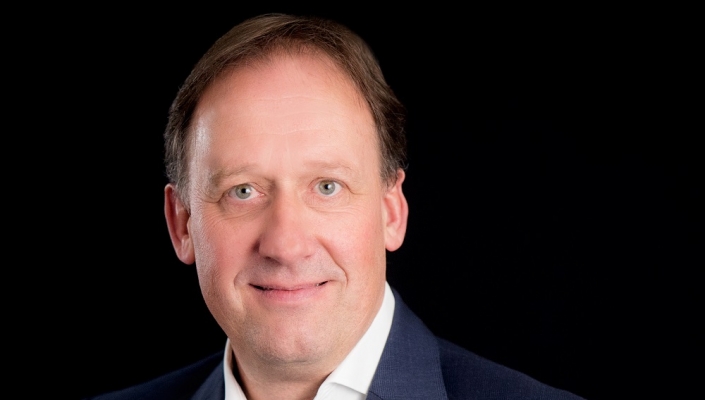 Digital Guardian, which has built up a business over decades with data loss prevention for enterprises is looking to managed services models to expand in Europe to the mid-market and SMBs, all through the channel.
"Typically our solution was used by companies with a lot of Intellectual Property to protect – often global customers such as Siemens and General Electric. GDPR has pushed customers from other sectors:  banking, pharma and anyone dealing with a lot of private data like HR businesses. Compliance is a big part of the business, now," says Jan van Vliet (pictured), VP and General Manager EMEA at Digital Guardian.
He is ex-MacAfee, running northern Europe for that business, but joined Digital Guardian two years ago, now running EMEA but focused on the larger markets, UK, Benelux, DACH and France. EMEA sales are 100% channel. "We see the opportunity in the customer – almost 50% generated by channel partners, the rest coming through our marketing and then fulfilled by channel. You have to have channel in Europe, we use Ignition for distribution in the UK," he says.
"We have offered a managed service since 2012; we have also moved to detection and response, which is kind of a new area in cybersecurity – sometimes called next-generation anti-virus, dealing with zero-day threats – the unknown kinds of threats not seen before," he says.
Growth in Europe will come from managed services in the UK and DACH, and for the mid-market and smaller customer. "Looking at the deals we are doing – the majority is now SaaS or managed service.  Our cloud managed service is in on AWS or Azure, so is reliable and multi-tenant," he adds.
Some are MSSPs – some just selling the service, either managed by Data Guardian or the partner.  "Customers want a managed service because they don't have the resources or skills for advanced technology and they need to be compliant. IT becomes the logical choice. We managed over one million end points, so it is a mature managed service."
"The shortage of expertise is certainly a limiting factor, but a managed service has to be a partnership with customers and partners, and there has to be a human face to the business. It works for us" he says.
"We have a solid partner base, and it is growing, we are leveraging the UK distributor Ignition, and we get to more channels by being known in the market. Ignition has a broad reach and is a big help," he says.
Where is the growth coming from? There remains an educational role in the channel – the larger resellers use traditional solutions and it is the smaller one who have smart people and look for specialist solutions and what is relevant for the customer. "I see some new, smarter resellers coming through," he concludes.
In a crowded marketplace, differentiation for his business comes from customers liking the consolidation of solutions – data loss prevention, Endpoint Detection & Response (edr) and user behaviour analytics all in one. That means one vendor and one managed service.  A customer must obviously still have firewalls, network monitoring and traditional antivirus, plus any cloud protection. But the end point is where it all comes together, he says, and so what the end-user does is critical. That completes the solution.