Submitted by John Garratt on May 20, 2020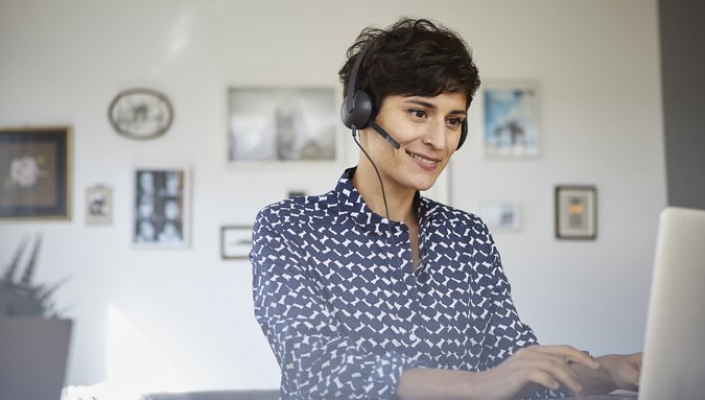 DCC Technology and its distributor arm Exertis has found it as challenging year – "certainly not ideal from a headwinds point of view," says Tim Griffin, Exertis Group managing director. And its centre of gravity has moved as the UK, squeezed by poor customer confidence, especially in retail, becomes less dominant in its results.
Sales were up overall by 7.8% to £3.91bn, profits up marginally as operating margin fell to 1.7%. The business has a historic position of sales through retail and increasingly etail, and 2019 was one of the worst years for retail, he says. "So in the UK we have a collection of businesses, and some have been doing exceptionally well, enabling the mobile generation and responding to essential technology. We are exposed more than most to retail, etailers have been booming either through drop-ship or e-commerce."
Audio-visual has obviously been challenged in the crisis because of lack of access to physical environments and offices.
Will this change permanently? "There will be significant variations once we get back to work; there are definite advantages to working from home. As an employer we expect there to be more mobile working in future, not necessarily on a 9-5 basis. We are seeing our trust in our people rewarded with them working longer and harder in return".
DCC runs a de-centralised model, in any case. "When the company DNA is based on acquisitions and their digestion, we have a string of pearls concept rather than wholesale integration, so we leverage and share best practice. This geographic expansion will continue in the future. Our international agenda contains plans for growth as this segment now contributes more to the business than the UK on its own. We look to fill in white space where we are not present and add specialisms. AV is our biggest specialism and we will continue to focus on retail and on our security and enterprise footprints."
The upgrade of the SAP-based enterprise management system is nearing completion, going live next month with the system already operating effectively in a portion of the business. "It will make us more agile and give us better management information; the nature of our acquisition journey means we will always have a mix of systems, so we have invested in a middleware capability to give us virtual integration of data to help drive both the vendor journey and the implications for our customers. We will be able to transact online in a more customer-friendly way, allowing us to get more value from salespeople. It will mean we can provide more data and insights to vendors and be more reactive to customers where incidentally, we are up 6% in terms of active numbers – the rise being both organic and acquisitions."
In Continental Europe, operating profit growth was primarily driven by the previously announced acquisitions of Amacom and Comm-Tec. Amacom in particular has performed very strongly since acquisition, with its technology-enabled services and customer integration capability enabling etailers and retailers to expand their customer base and product breadth, the company says. In France, while the consumer business continued to be challenging, it performed ahead of the prior year as it benefited from revenue growth with key vendors. The French reseller business performed satisfactorily and is continuing to invest in its audio-visual proposition.
Acquisition plans continue in the coming year, with the previously indicated aim of filling in the blank spaces.