Submitted by John Garratt on April 3, 2018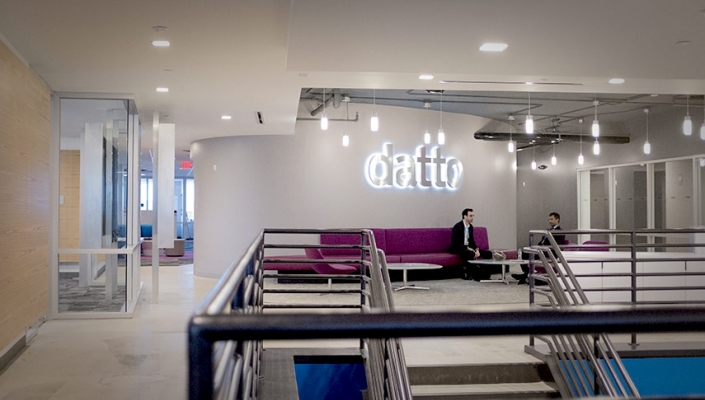 MSPs need help in selling to the SMB sector in particular and Datto is looking at ways to boost their abilities, including sitting in with them on sales outreach days.
Mark Banfield, SVP and General Manager, International, at Datto, says the business is growing rapidly, but finds some MSPs still struggle with sales, and customer engagement.
Part of this is the speed of growth in the market. With expansion outside their core verticals and geographies, he finds he is acting as a broker and advisor on co-operation. "Seven years ago I started the Autotask business in the UK on my own and now we have 200 people in four offices in the UK."
There is more IT being used by SMBs and they need a lot of support – so they need MSPs more than ever, he says. "MSPs are not naturally strong sales outfits – founded by technical people with a strong foundation. They win business based on reputation and by word of mouth. There is still a huge amount of the market that does not yet use MSPs. We are looking at how we can help them meet the challenge of reaching these smaller firms."
"I see MSPs segmenting themselves in three ways – by a vertical industry – such as healthcare, then there is a geographic split, selling horizontally to a particular region, then they segment by expertise and product line or technology. We have customers that are strong Cisco partners, for example, or Dell. Then you get larger MSPs – some growing through acquisition. They are now branching out into new verticals and geographies.  We have many MSPs looking to cross borders and this has picked up in the last few months."
"To help them with this, we are active building relationships;- we bring together firms in different areas. Another way is teaching them how to sell – we go to MSPs with large turnover and they have very few salespeople; sometimes it is surprising. The best people are those who become expert in the technology and then learn to sell it, but they need help with how to close deals."
"We have to look at how we can educate on sales. We will invest heavily this year in enabling the channel and how to sell – the sales methodology," he predicts.
"One thing we can do is run targeted call out campaigns and with own people in their offices to help them close deals."
He spoke to IT Europa at the Datto First Look event, held in Dublin, Edinburgh and London at the end of March. "This is about how you sell business continuity and disaster recovery. The problem is earning how to sell it without terrifying the customer – you have to explain and talk through the consequences. And offer the best way through. Those used to selling technology find it harder to talk about this," he says
It is a concept sale, with a strong business case behind it – what they are really buying is insurance – that their data is still available. "In a demo, it is compelling – a powerful reinstatement of data in minutes."
But we first have to get to the proof of concept stage with the customer. "The real thing holding us back it that there are so many MSPs to get out to and they don't all talk the same language and look at the business in the same way. Particularly in Europe, people want to do business face -to-face and see the support setup. I would say the challenge for us is how to move faster. That is just a question of where to target."
"We have done well in markets where the MSP market is mature – UK, Benelux, Nordics, with Germany developing nicely. Even Italy, with its vast numbers of SMBs is picking up well. We ran an event in Milan and attracted 130 MSPs who are now becoming Datto partners."
There is even some cross-selling to do: a number of the Autotask community don't use Datto, and some Datto channels don't use Autotask, but he is not going to force them to use either.  "There is a lot of opportunity to penetrate each other's bases, but we still partner with the likes of ConnectWise. We won't force MSPs to use everything of ours, we integrate with other backups solutions, and will continue to do so. "
"We will build our products to be best in class, and offer best services and support so that it is natural for them to want to work with Datto. The Autotask brand will stay with PSA as the business management platform."