Submitted by John Garratt on February 25, 2019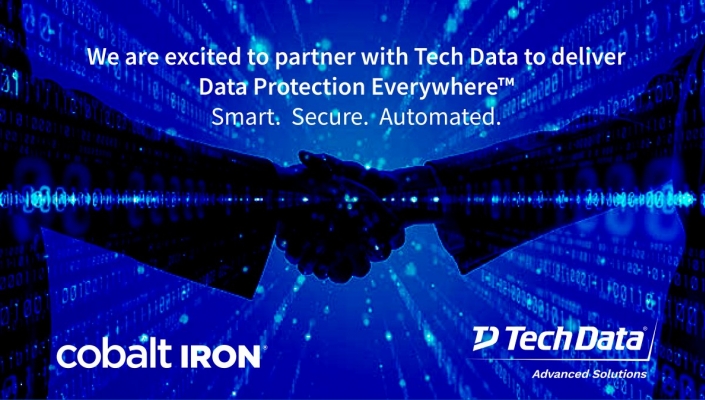 On-demand enterprise data protection vendor Cobalt Iron has signed a UK distribution deal with Tech Data. The agreement covers Cobalt Iron products like the Adaptive Data Protection (ADP) SaaS backup solution. The new partnership "will make Cobalt Iron products and solutions even more visible and accessible to business partners in the UK", said Cobalt, "enabling them to deliver increased cost savings, simpler operations and greater flexibility".
Cobalt Iron ADP enables partners to deliver a cloud-based backup-as-a-service, leveraging intelligent analytics and automation, while "delivering the flexibility and economics of cloud consumption", the vendor said.
"As we continue to expand the Cobalt Iron footprint in the UK market, Tech Data will be a valuable partner in addressing customer and partner demand for next-generation automated and analytics-driven data protection," said Mark Ward, chief operating officer at Cobalt Iron.
"Tech Data has extensive reach in these markets and we look forward to working together to drive business partners' awareness of the benefits that smart, secure, automated data protection everywhere brings to the enterprise."
Ian Jeffs, data centre business unit director at Tech Data UK, said: "The addition of Cobalt Iron to our next-generation solutions portfolio means we can give resellers an opportunity to address the rapidly evolving backup needs of enterprise customers who are moving to hybrid and highly distributed infrastructures."
Earlier this month, Tech Data announced the launch of its Cloud Solutions Factory, a new global portfolio of end-to-end cloud products and services. The new offering, it says, delivers specific business outcomes around the likes of core infrastructure and data protection. Cobalt Iron may well be added to the offering in the future.