Submitted by John Garratt on April 9, 2018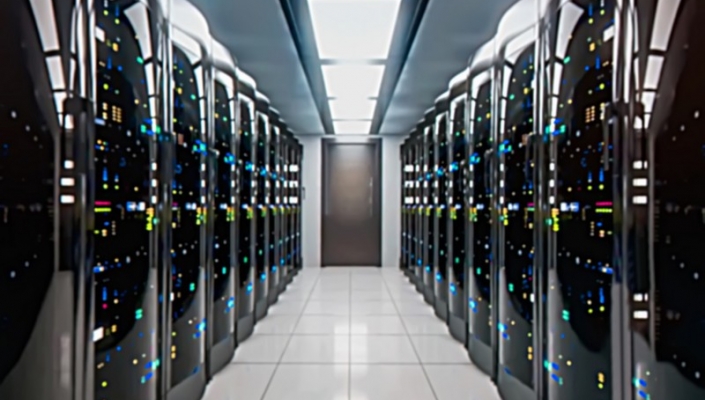 Building on its core hardware servicing in data-centres, Park Place Technologies is reporting further growth: it has just moved its German office to new premises, adding five more sales staff, and says that more business previously done direct has been moving into channels.
It is six months on from Park Place Technologies' acquisition of UK third-party data centre maintenance company NCE, and it has just acquired Origina Technology Services which makes it  the largest third-party maintenance provider in Ireland. Evan Kenty, Park Place Technologies' VP EMEA says one impact of Brexit may be to cause customers to delay buying decisions on new equipment, which means yet more business for Park Place.
The changes in the channel have meant that it has been a really interesting area for the last nine months, he says. "When we acquired NCE Europe, we got a new route into a lot of long-standing relationships, including companies I had tried to crack as Park Place before.  Part of the strategy of the acquisition was bringing our value proposition to them. This has worked well and grown – in fact the business has rocketed."
The proportion direct/channel is now 50/50, which has moved in the channel's favour. "Our channels partners are very successful but both sides of the business are growing."
What has happened is that the direct deals have been going to channels - they can facilitate it and the sales team sees value in letting the channel do the deal, he says. "And there are many more emerging channel partners who are knocking at our door. But we are selective – we don't do business with everyone."
Simon Bitton, Director of Marketing, Europe at Park Place: "The plan was for Europe eventually to get to one-third of the total business – it is already at 25% and the opportunities in Europe are good. And the acquisitions including NCE, did not mean compromising the culture. We don't see ourselves as someone who just goes out and buys other companies. We grew organically, for example, adding the engineering hub in Amsterdam before starting acquisition."
The growth markets will increasingly include cloud.
"The core offering is data centre hardware and systems support, and we are evolving with it. We think managed services fits in well with our model. Parkview (the Park Place network management tool) in monitoring still goes back to the core business, and we are adding new services. The core relationship stays the same, however."
"Cloud has dominated some of the new conversations – we are already managing the cloud infrastructure, especially for MSPs and CSPs," says Evan Kenty. "MSPs are hotter than CSP at present– lots of potential customers are concerned at being able to move in and out of the cloud. We can be on-premise, off-premise of hybrid, and that is one of the reasons why manged services is on the rise, and why we are best placed. Everyone's cloud strategy is hybrid – there is no such thing as pure on-prem or pure cloud."
"MSPs will give you all different definitions of managed services; ours is based on business continuity. We will fit it into our installed base and we have seen good traction there. Suppliers and contracts are under the microscope at present because of digital transformation. We have an advantage here since customers have trust with us on the hardware side, and now they are willing to allow us to manage entire infrastructures, networking, security. New entrants can't do that in a day."
Park Place has seen the same trust and traction in the channel, he says. "We have worked hard to build that trust and relationships, and that is what we are seeing in the channel."
Among the hottest customer sectors are the public sector where it has been converting business from conversations over several years and now finds the sales cycles are completing. "
Financial services is another area where we are building a reputation, says Evan. "Financial services and healthcare are two areas where you really need to listen to your customers, and understand the regulatory environment.  Within the financial sector, the sales cycle may be longer, but they are looking to build a trust relationship. Look at the Canary wharf skyline and we are supporting everyone - either directly or through the channel, and we really understand the financial sector in the UK, and across Europe.  It is not uncommon for us to have to comply with US SEC as well as UK and European standards."
The key is that "we listen to customers and if they want something sooner – we are proactive, not reactive. Not just replacing parts, but delivering where the customers are seeing real value – their people are not running around the data centre looking for amber lights anymore.  We're making their jobs more strategic, so are welcomed."