Submitted by John Garratt on October 15, 2019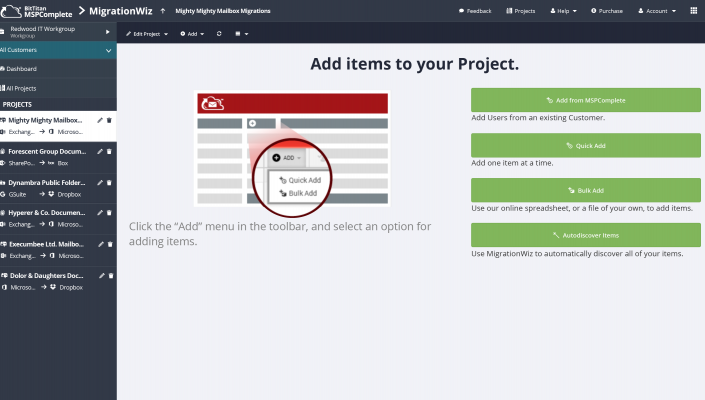 BitTitan, developer of MigrationWiz, now has an exclusive global offer with Ingram Micro to accelerate cloud adoption for partner customers. With this new offer, qualified Ingram Micro partners can receive free User Migration Bundle licenses for three upcoming migration projects for a total of 50 free MigrationWiz licenses.
BitTitan has achieved over 60% revenue growth in its business with Ingram Micro in the first half of 2019, it says, and the two organizations continue working together to enable IT professionals to scale cloud services internationally. It has worked with Ingram Micro globally in the SMB space for four years and BitTitan and Ingram Micro partners have moved over 200,000 mailboxes to the cloud for end users, it says. BitTitan aims to continue to grow in Ingram Micro's partner base, providing mailbox, document, personal archive and now Microsoft Teams migration services. To date, BitTitan's MigrationWiz has migrated 15 million mailboxes globally to the cloud, it says.
Opportunities for growth within the cloud-services market are only increasing, it says. "By 2023, less than 20% of businesses will be substantially provisioned with on-premises collaboration and communication capabilities," according to Gartner's February 2019 Market Guide for Cloud Office Migration Tools. With this offer, BitTitan is ensuring their partners are empowered and equipped with the right tools to meet evolving cloud demands and scale to the needs of global customers, it says.