Submitted by John Garratt on February 21, 2018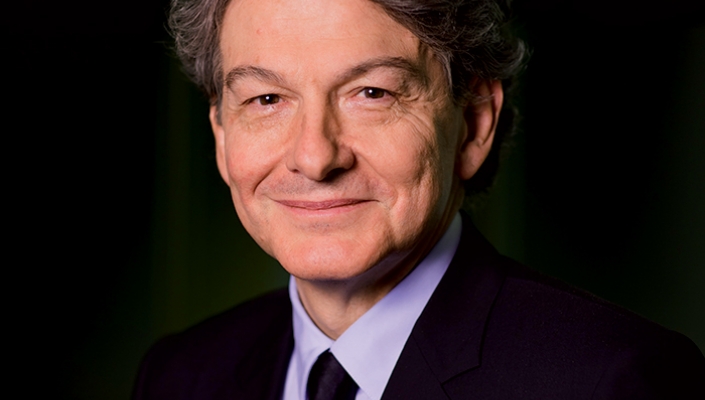 Atos has reported that 2017 saw strong acceleration in digital transformation businesses. With record revenue at €12.7bn, up +10% at constant exchange rates and +2.3% organically, it had an operating margin of € 1.3bn. The Atos Digital Transformation Factory represented 23% of 2017 revenue (vs. 13% in 2016).
Thierry Breton (above), Chairman and CEO, said: "In 2017 we successfully executed the first year of our three-year plan as we continued to deeply transform the Group. Our significant investments to create our technology leap generated a strong momentum in all digital transformation businesses. Thanks to our technological strengths, our highly skilled engineers and the success of our Digital Transformation Factory, we accompany our customers in their digital journey and we provide security for their cyberspace. In this context, we delivered all our 2017 financial objectives and we made several acquisitions which reinforced the Atos' footprint and digital capacities.
The company starts 2018 with a stronger balance sheet and no debt and with more than 75% of its revenue based on multi-year contracts.
Operating margin was € 1.29bn, representing 10.2% of revenue, compared to 8.9% in 2016 at constant scope and exchange rates. This improvement by +130 basis points notably came from a fast increasing hybrid or private cloud business, the synergies with Equens and Unify, and the continuous execution of the TOP transformation program.