Submitted by John Garratt on October 12, 2018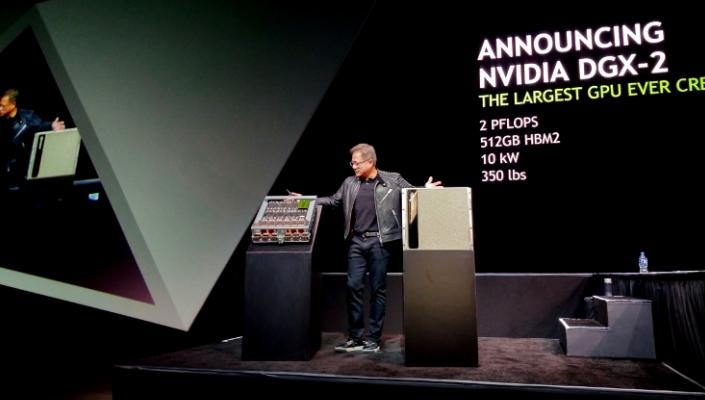 Arrow Electronics is now distributing NVIDIA data centre platforms across the EMEA region; predicts include the NVIDIA DGX, virtual GPU (vGPU) and NVIDIA Tesla solutions.
The agreement with NVIDIA opens up a "plethora of new data centre business opportunities" to the IT channel, said Arrow. This includes in areas like infrastructure fulfillment, virtual desktop infrastructure, virtual graphic processing, servers, super computers (HPC) and storage.
"Cloud, IoT and virtualisation are key elements of our overall solutions and service portfolio," Arrow said. NVIDIA's technology will complement its existing server offerings, providing resellers and solution providers with a "single source" for building their customers' data centres, the distributor said.
The agreement enables the channel community to cross-sell virtual GPUs with other infrastructure solutions. This equips partners for addressing end-customer needs around artificial intelligence, IoT, blockchain and other technologies that require high-speed computing.
NVIDIA vGPU provides users with scalable and cost-effective performance in virtual and cloud environments, while the NVIDIA Tesla platform is designed for the most demanding high-performance computing and hyperscale workloads in the data centre. NVIDIA DGX is a portfolio of purpose-built deep-learning systems, designed for AI and analytics.
Alexis Brabant, vice president of sales for Arrow's enterprise computing solutions business, said: "Our channel customers will have the opportunity to generate new business in the next-generation data centre to address hyperscale demands, consumer internet application areas and cloud computing in nearly every industry."
Richard Jackson, head of EMEA Partner Organisation, NVIDIA, said: "As artificial intelligence increasingly requires parallel access to huge data volumes, the demand for high-performance computing and virtual graphic processing in the data centre is growing at significant scale.
"Cloud computing has transformed IT and the time has now come for the channel to enter the accelerated computing environment to help their customers achieve strategic advantages."