Submitted by John Garratt on January 8, 2019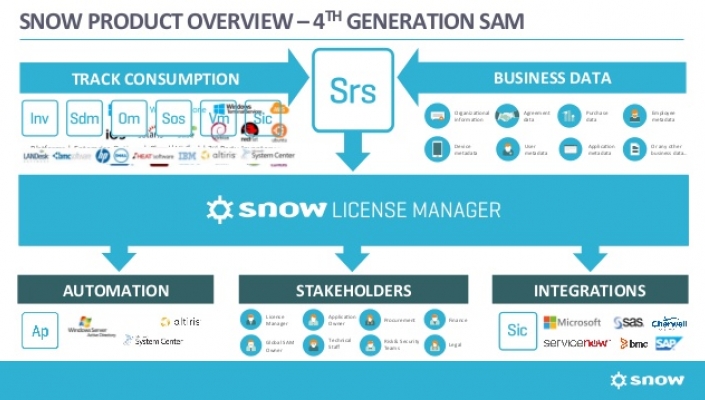 IT security distributor Alpha Generation Distribution (part of the 4SEC Group) has announced a new deal with Snow Software, a specialist in Software Asset Management and Cloud Management solutions. The aims is to offer partners and resellers a way to address the interplay between software governance, risk, and security.
"We're incredibly proud to have been chosen by Snow Software," says Stuart Reay, Managing Director at Alpha Generation Distribution. "Not only do we see massive untapped potential outside of Snow's existing UK partner base, but we believe we're best-placed to reach, recruit and manage those partners."
Snow Software's product line-up includes Snow License Manager, Snow Inventory, Snow Automation Platform and Snow Device Manager. Working individually or together, these solutions increase visibility over how software is used, acquired, and licensed, helping customers maximise value by increasing visibility, optimising spend, and reducing regulatory risk.
At the same time, a structured and transparent approach to software has major implications for security. Organisations can improve their understanding of what software they have, where it is, and who is using it. With this intelligence, they can identify unusual access or suspect applications, check for vulnerable versions, and improve their security posture, it says.
"We've been expanding into SAM because we feel that visibility is a fundamental step towards security," adds Reay. "Software and security are closely related and, as that line becomes blurred, Snow Software can provide the visibility and control customers need to reduce risk on every front. This new relationship means that, with our support, our partner network can address even more customer challenges at once."
Alpha Generation will play an active role in bringing SAM to more organisations, with the Alpha Generation Professional Services team offering Snow Managed Services guidance on software and licensing.
"Every company needs a clear picture of its Effective License Position for every vendor," says Adam Davies, Head of Service Delivery at Alpha Generation. "Snow Software gives companies the ability to understand their requirements by seeing where software is installed and how it's being used. Meanwhile, our team can help with quick implementation and ongoing optimisation without adding to internal workloads. Eliminating risk while saving time and money is a real win-win for the end customer."
To make SAM and Software License Management (SLM) more accessible, Alpha Generation has invested in implementing Snow's secure and reliable cloud-based platform. By subscribing to the hosted service, end-users can avoid infrastructure and maintenance costs, going from a position of no understanding to complete license compliance in just a couple of days, it says.