Last updated:
May 10, 2023
4 minutes read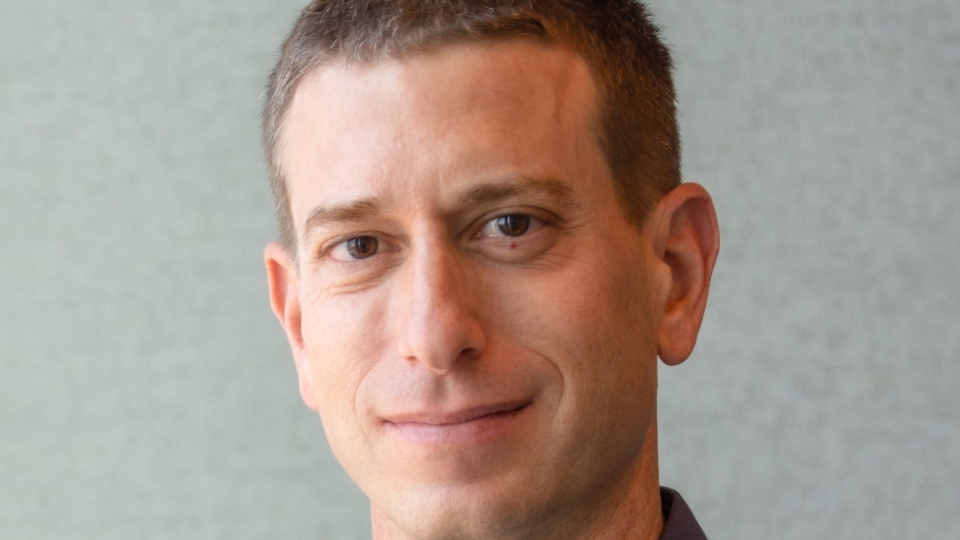 According to Cynomi founder & CEO, Dr. David Primor (pictured), virtual CISO (vCISO) services can enhance cyber resilience for partners serving SMBs, without attracting hard-to-find cybersecurity expertise. In this sponsored Q&A, IT Europa spoke with Primor to find out more about Cynomi's AI vCISO platform and the increasing necessity for partners to integrate such services into their technology stacks, in response to the industry-wide skills gap and escalating demands from SMBs.
With the growing skills shortage in cyber security, how is this impacting the channel community and their SMB clients?
With a constantly increasing number of SMBs being attacked by cybercriminals, SMBs are struggling to keep up with the required cybersecurity measures. SMBs also experience tighter compliance requirements and demanding requirements from cybersecurity insurance companies. This combination makes it harder for them to manage their IT security and comply with the required frameworks and regulations, so they typically approach their service providers - MSPs, MSSPs and consultancies - for help.
As much as they want to help (and to leverage the need for their own business growth), many service providers do not have the in-house skill set needed to properly manage their clients' cybersecurity. Cybersecurity experts that can take a holistic perspective managing all aspects of cybersecurity are costly and hard to find. This problem is only going to get bigger as the need from SMBs keeps growing and there is a shortage of experienced security professionals in the industry.  
Tell us a bit about Cynomi and your innovative vCISO approach?
Seeing this problem and closely knowing SMBs' cybersecurity challenges, my business partner, Roy Azoulay, and I started Cynomi about 3 years ago with the vision that every company deserves a CISO.  We developed the first vCISO platform that empowers MSSPs, MSPs and consultancies to provide virtual CISO services to SMBs at scale without overspending while resulting in proactive cyber resilience. 
Combining proprietary AI algorithms together with CISO knowledge and knowhow, Cynomi's platform streamlines the vCISO work while automating manual time-consuming tasks including risk assessment, compliance readiness, cyber posture reporting, creation of tailored security policies and remediation plans, as well as task management optimization. 
Through its innovative approach, Cynomi helps partners overcome the cybersecurity skill gap and scale their business, allowing them to offer new services and increase revenues while reducing operational costs.
What are the benefits for SMBs and channel partners?
Cynomi helps MSPs, MSSPs and consultancies provide their customers with proactive cyber resilience at scale without increasing headcount or cybersecurity expertise.
SMBs that otherwise can't have a CISO, can finally get high-quality service that covers their cybersecurity needs. With Cynomi, SMBs get a comprehensive risk assessment and ongoing risk management, compliance readiness assessment, customized policies, a detailed remediation plan and much more, to ensure they are always on top of their security.    
For channel partners, Cynomi helps close the cybersecurity skill gap as it automates vCISO's manual time-consuming tasks. Cynomi partners typically package the platform by combining it with their own cybersecurity services.
The Cynomi platform is designed exclusively for service providers to help them differentiate from the competition, show their value over time through customer-facing reporting and create margin-rich cybersecurity services bundles to boost their recurring revenue. 
Moreover, Cynomi's findings serve as third-party recommendations that drive upsells of additional services and products.
What should partners do next?
Gartner expects the percentage of SMBs using a vCISO to increase dramatically from 1% to 20%. This is an amazing opportunity for channel partners and service providers to leverage. By offering virtual CISO service, MSPs, MSSPs and consultancies can grow thei recurring revenue and improve their margins. The good news are that adding those services to your offering doesn't have to be complex. Many service providers already offer services such as risk assessment, policy building and Incident Response (IR) and can easily expand those into vCISO service. In our recent eBook "What does it take to be a full-fledged virtual CISO?", partners can learn more on how to do that. I also recommend watching this on-demand webinar in which MSPs and MSSPs that started a vCISO practice share their best practices. 
Keep an eye out for Cynomi who will be attending this year's Channel-Sec, a top-tier networking event and conference for MSPs, MSSPs, and IT resellers across the UK and Europe.