Submitted by John Garratt on April 25, 2018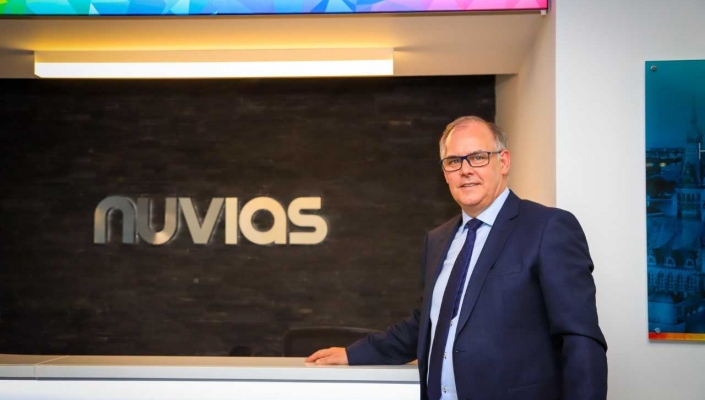 Distributor Nuvias aims to act as the early stage services provider for partners of all types who are being asked for solutions outside their experience. It may mean a lot more competition int he channel as smaller firms use its resources to attack new markets. 
The solution provider community – VARs, integrators, dealers, and telcos depend on solving the customers' problems, says Paul Eccleston (above), CEO, speaking at the opening of the new Nuvias EMEA HQ in Woking. "And the world is getting more complicated. Customers are asking for more, and to consume it in new ways, and are quite prepared to change to another supplier if they don't get answers."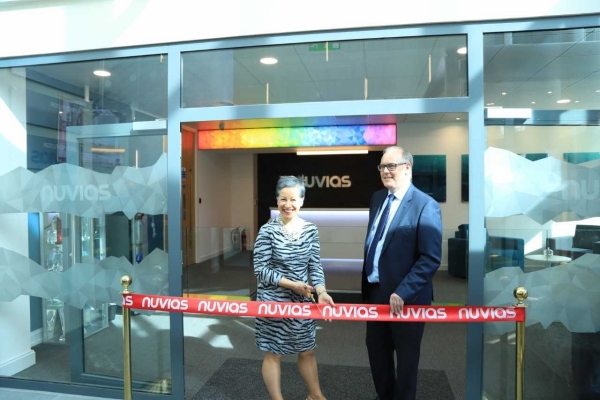 The customer issues might be security, networking, or a managed services platform, and outside the experience of the channel partner. "So what we are building as Nuvias is the ability to work with partners on solving issues in the areas in demand. This means that partners can continue to work with customers, using services and skills brought in."
This is just to get them started. He does not see Nuvias being the long term provider, just the early implementer in the partner learning space.  If the partner sees more customers asking for the same thing, then they will invest in their own skills, hiring and training to meet the demand, he says. "If the partner kept using our skills, then we would be constrained by bandwidth, so we want to move them on. It is not a Nuvias services business for its own sake."
Around 20% of the Nuvias staff work in services currently, and he says it will probably stay the same  proportion. "It is tempting sometimes, but our model is to help partners grow their own; it doesn't scale the other way where we do everything. Sometimes we will continue to do the support, but that is up to the partner."
It does mean that a smaller partner can enter a bigger market and that is part of the proposition. The idea is that any partner big or small can enter a market that is not historically part of their expertise, and build on it. They may have a narrow band of skills, but they have the customer relationship. "It enables them to compete more and better," he says.
"I think the good news is this enables partners to do more for their customers. The dynamic in the back of our minds is that vendors says they want more partners taking their technology to the market. But we don't want to just sign up new partners. Technology may be good but that is not enough – it needs to be sold as a business solution. And there has to be a compelling economic model for the reseller."
"So how do we help partners solve customer issues? We help them build the capability, and we want them to do it. It is not just selling a particular product. It is part of our job to help them develop their sales skills to sell business solutions at a business level not technology. Our job is the help solution providers sell more, more quickly and more profitably."
"We have a broad customer base through the Wick Hill, SIPHON and Zycko businesses, and we are specifically targeting new partner with particular niches in verticals and sub-verticals. We are seeing security partners moving into networks or a reseller creating a managed services business. We have something like 1500 partners in the UK – a broad footprint but there are still some in the market who will want what we are offering."
The channel is still in transition: "Most partners are carrying on, but most are morphing into something slightly different. Some are having a complete transformation which is risky. We are working with a number in that phase of evolution."
"We very definitely identify and go to some partners and suggest they change. The tipping points are where they recognise their own need to change. Plus we have some really interesting new entrants – born in the cloud and coming out of end-user customers. Barriers to entry are a lot lower – you don't need stock or a place on the high street."
And now they can bring in Nuvias to help with the heavy lifting.