MSP market opportunities shown by public cloud spending
September 18, 2017
Investment in non-cloud data centre infrastructure has plummeted by almost a fifth in 24 months, according to analyst Synergy Research Group, signalling opportunities for managed service providers delivering their services through public clouds.
Synergy's figures for the second quarter show that spending on all data centre hardware and software has grown by just 5% since quarter two 2015, while spending on the public cloud portion of that has grown by 35%, illustrating the continuing activity of hyper-scale public cloud providers.
"With cloud service revenues continuing to grow by over 40% per year, enterprise SaaS revenue growing by over 30%, and search/social networking revenues growing by over 20%, it is little wonder that this is all pulling through continued strong growth in spending on public cloud infrastructure," said John Dinsdale, an analyst at Synergy Research Group. "While some of this spending is down to new services and applications, a lot of the increase also comes at the expense of enterprises investing in their own data centres."
Last week, analyst Gartner said worldwide server shipments grew 2.4% annually in the second quarter, while total revenue was up by 2.8%, driven by public cloud data centre growth. As organisations continue to turn to hybrid cloud deployments and increasingly use on-demand software and services through managed service providers, such growth may well continue.
The Synergy data shows that the private cloud infrastructure market has also grown, though not as strongly as public cloud, while spending on traditional, non-cloud data centre hardware and software has dropped by 18% (almost a fifth). ODMs on aggregate account for the largest portion of the public cloud market, with Cisco being the leading individual vendor, followed by Dell EMC and HPE.The Q2 market leader in private cloud was Dell EMC, followed by HPE and Microsoft. The same three vendors led in the non-cloud data centre market, though with a different ranking.
Total data centre infrastructure equipment revenues, including both cloud and non-cloud, hardware and software, were over $30bn in the second quarter of 2017, with public cloud infrastructure accounting for over 30% of the total.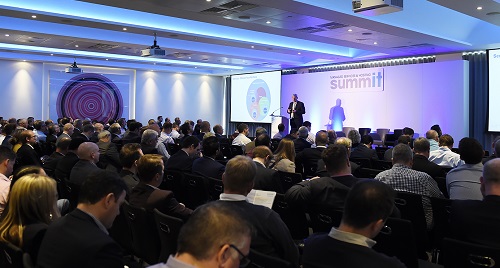 There will be more opportunities to discuss the direction of the managed services industry this week at the Managed Services Summit in London on September 20th. Topics range from M&A strategies to technologies and GDPR impact on the sector: Agenda here