Submitted by lawrence on January 15, 2014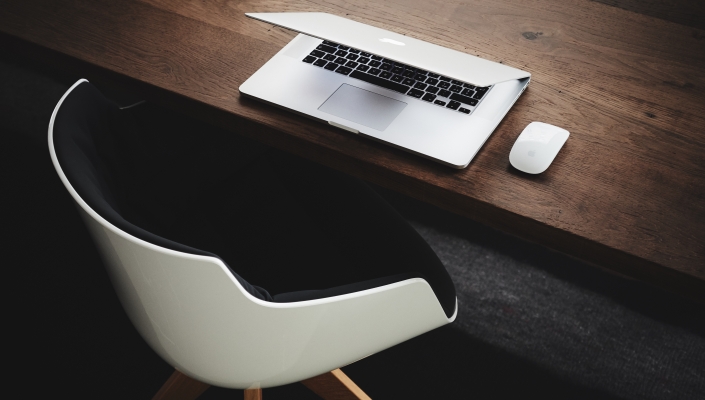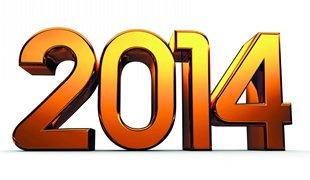 Top ten predictions
PCs continue to lose ground to other platforms, even in the enterprise
Software, and ISVs gain influence over platforms
Vendors seek new ways to gain customer influence, starting to use Big Data analysis tools
Distributor consolidation and product area diversification continues, matched by emergence of new specialist players
Questions on how channels charge for knowledge and advice find few answers
New types of server and server supply models emerge
Security and mobility stay favourite areas for start-ups; expect plenty of issues and scares
Machine-to-machine grows but channel impact is limited
Enterprise apps and their marketplaces abound, but with uncertain quality
Demand for skills in the channel creates shortages, provoking more M&A activity across frontiers
The commentary....
The uncertainty about its future direction which was such a feature of channel discussions last year is continuing. It is not just technology directions that seem uncertain, but the whole model of supply. The questions are being raised not just by traditional resellers, either, who have seen the prospect of major change for some years now. ISVs want to know about platforms, the growth of mobile and how security will work in future. Managed services and hosting companies are unsure on legislation and standards, and how quickly smaller organisations will follow large enterprise CIOs into the cloud.
In the wider channel, what is the future of distribution? Many are engaged in driving into services, some continue on the rapidly changing cutting edge of technology, judging when to jump to the next wave.
And finally, the customers – who are they, what are they thinking, and how are their needs evolving?
Where are we now, as 2014 starts? Anyone hitched to the PC wagon will have realised some time ago, that this is a market which is out of favour as sales numbers and average selling prices reflect a move away to other technologies. Europe in particular is a weak PC market, with shipments down by 10% year on year. Top vendors Lenovo, HP and Dell make things hard for channel margins and competitors as relative prices spiral down. Even so, there are parts of Europe, manly in the east where a local supplier can survive by creating their own market. This is not set to change in 2014; the recent CES show had many new Android and Windows notebooks, tablets and convertibles, but no-one was talking PCs. The channel in 2014 is not considering PCs as anything but a commodity.
So we see a future based on supplying multiple form factors. Who decides which is right for a particular use? Increasingly it is the software which decides, hence the importance placed on the ISV, app developer and software house by the vendors, each looking to tie an architecture to a product. This is a critical decision for developers, particularly the smaller localised firms, with perhaps only a few staff, who simply cannot afford to engage on multiple fronts. As well as influencing channels, including developers, major vendors have invested heavily in sales pull, even where fulfillment is through the channel. HP, Dell and Oracle have all boosted customer-facing staff and made it of benefit for them to work with channels. In 2014, in spite of job cuts expected at both the former two, channel development by direct customer engagement will rise as the new teams mature.
Expect more use of technology, including big data, by the major vendors as they track down every last opportunity. This has started with the larger, enterprise customers, but in 2014 will penetrate smaller user markets, and being automated, has the potential to upset channel relationships and boundaries. If your customer-base is not yet being approached by a major vendor, you will be lucky if this does not happen in 2014 as they master the art of closing the loop. Do you see now why they wanted all those deals registered in previous years? And while they are not selling direct, the plan to concentrate on fewer, "higher quality"partners means even those with established relationships having to fight hard to keep business.
Not that distribution gets much of a look in at this, either. Historically used to cover geographies, and only now starting to specialise in vertical market application areas, two tier supply can do a reasonable job at fulfillment and logistics, but after years of thin margins, lacks the feet on the ground to uncover new channels, particularly in the new application areas and vertical. Most are concentrating on cost-cutting, and using their enormous overseas dollar accounts, which cannot be repatriated profitably under US tax laws, to fund acquisitions. It is a race to scale, to grab every niche player that emerges in distribution and reduce competition. Exclusive Networks for example picked up Terach, a distributor of security and networking solutions for the Benelux enterprise market at the end of 2013, as Exclusive pursues its aim of being the biggest independent pan EMEA Value Add Distributor with €1bn revenue by the end of 2017. Exclusive has also just bought a local Turkish firm in January 2014. 
The global giants Ingram Micro and Tech Data are keen to keep their business in Europe moving ahead, and have taken steps to use their specialist arms to keep margins up, in spite of being driven by poor market conditions compared with the US. Ingram Micro has built up its logistics business to work in other industries, and has growth in data capture/POS, as well as its mobile business, which is spreading its net far, even bringing in Russian phones and mobile devices to Europe. Ingram Micro is building its Channel Transformation Alliance cloud aggregator system, which is expected to reveal good results in 2014.
Tech Data still needs to sort out its accounts filing, which nearly meant disqualification from Nasdaq in 2013; we expect a management shake-up in 2014 once this is resolved.
Distribution is still hunting for new growth areas, however, and we have seen an increase in training offerings, in line with the demands from vendors for more accreditation in the channel. But intriguingly, training is also being offered to end-users as well. Avnet, for example, offers virtualisation courses for resellers' customers.
Talking of virtualisation; one of the buzz-words of the last few years, in many ways it is now seen as a given in enterprises, and is set to drop further in 2014 as an area of interest. It is linked to the data-centre, of course, and is assumed to be built-in. So the skills are still in demand, but the technology is not a sales pitch. The advice on moving between private and public cloud is needed, however, and channels are still a major influence on sales here. The question remains in 2014 on how the knowledge is to be charged for.
Major vendors are keen to use their own resources to spec out a project and advise customers on solutions, using resources which can't be matched by most resellers. The channels in 2014 will have to continue to run to stand still in terms of knowledge of suitability of cloud systems, applications, platforms, environments and technologies. At the IT Europa events in 2013, including those for ISVs and Managed Services, the most common reason for attending was to get current information on markets and trends. There is still a sense of rapid change in 2014, and while some questions have been answered, many more remain; this is a moving target.
The question for the channel on the data centre is different, in any case and is really "who supplies it?''. While standard servers can see a falling market and margins squeezed further, the impact of specialist bespoke servers in 2014 will mean more problems in the channel. These systems are built in large numbers by specialist manufacturers, usually outside Europe, and will start to appear in the statistics for sales from about mid-2014. Designed and built for large data-centre-using specialist applications by massive global brands, their specs are largely unknown, but based on extracting the last percentage point of efficiency in a specific task. The channel doesn't get to play here, and may find other incomers offering server systems for dedicated data centre tasks in the same way as appliances have proved successful in areas such as storage deduplication and security.
Other technologies looking for channels include mobile devices, and the security that surrounds them in a BYOD environment. Again this falls not so much to the channel as to the hosting or managed services company. Security remains an important part of channel sales, however. Throughout 2013, when we asked senior CEOs in which sector of the business they would work if they had to start all over again, security, often linked to mobility comes up time and again.
At the start of the 2014, the US-based CES show was the chance for new technologies to be revealed; wearables was the big headline-grabber, but these are really part of a wider trend towards the poorly-named m2m (machine-to-machine) technologies. Huge investments are being made in data capture by mobile devices, lined to its storage and analysis. Any channel player with experience and skills in analysis will do very well in 2014, but the ideas on how to use big data are likely to stay in the upper realms of size and power as regards customer-base. The maturing market will be dominated in 2014 by the bigger players. This will not stop other customers asking about their data, analysis and business intelligence; channels will need to have their answers ready, even if it is that it is not ready yet. Business intelligence as an area has been around for some time, needing a real understanding of its potential and limitations from customers. The fact that it has not shown any real growth shows that it has not delivered in the past and, for the channel BI will not deliver in 2014, even under its new name of Big Data Analytics.
The boom area for 2014 is probably enterprise applications; the rise of the corporate tablet and smartphone has encouraged development and linking devices to corporate data will provide a healthy business for ISVs, app developers and software houses. Recognising good apps is less clear, as the EU recently remarked, there are plenty of app catalogues, some with very dubious rating systems, and in such a market, the customer is at a disadvantage given the lack of track record as the market emerges. Channels can advise here, but with caution; security, licensing, management, payment trails, fees, support and associated tasks are all boxes to be ticked. Read all those T&Cs with care in 2014.
2014 will see many customers recognise that they have become "data companies" just as they were once an IT company, as for the majority of companies, IT is critical to running the business. In 2014, taking a step beyond IT, many companies will use data to profoundly transform their business and will either outright monetise their data assets, or exploit them to create new business models or take advantage of untapped segments. Channels have to be ready to help with this, critically, by recognising the limitations and extended timescale of such an approach.
As the mid-market customer and, increasingly the SMB, plug into the technologies, they will need more, and not less, advice from channels. As the larger integrators have realised when moving down-market, there are still a lot of questions, some very basic, among customers and potential customers. The issue, as ever, is how to reward channels, and staff for their knowledge and understanding. It was no accident that of all the materials made available to channels concerning the cloud by Ingram Micro, the most popular was how to transition the sales-people's remuneration.
The final remaining forecast also reflects this: a shortage of IT skills, across Europe will not be solved in 2014. Outsourcing will meet some of the demand for software and application development, but the clear fact is that the region has not been training enough for many years. The expected upturn will make it harder to recruit and retain good people, especially with channel-knowledge. Rising numbers of mergers and acquisitions will lead to a more mobile core of IT workers. The channel will need to plan for this, above all else.