Submitted by lawrence on March 4, 2015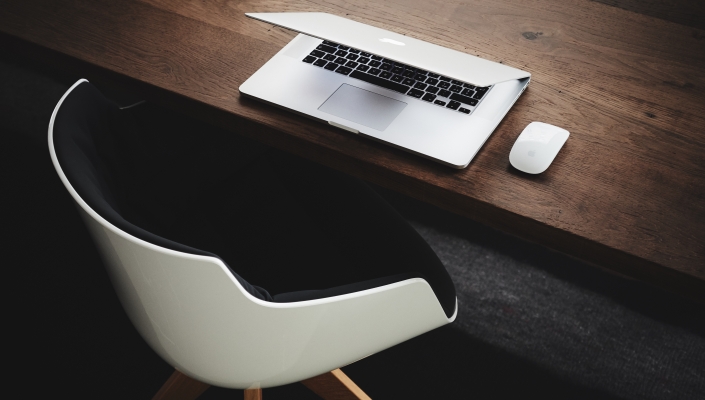 UK-based enterprise virtualisation solutions provider Xtravirt is now offering "Reporting-as-a-Service" for virtual infrastructures to the channel. The business is a separate software division within Xtravirt offering this as a product called SONAR through the channel - this will scale, globally, and being a SaaS offering, they expect global take up. UK software services and specialist security business Bytes signed up prior to launch.
Gavin Jolliffe, Xtravirt CEO tells IT Europa: "Xtravirt has grown at around 300% in the past 4 years with annual consulting revenues over £3m and currently has 42 permanent staff. We are UK-based only but regularly work across Western Europe. One of our flagship projects around 18 months ago was to consolidate Avis Budget Group Data centres and virtual desktops from 12 countries to the UK. The 88 projects we carried out last year consist of a mixture of direct business, partner co-sell/co-deliver and white label."
What is the differentiator for Xtravirt? "With our direct GTM messaging we focus on the fact that it's been developed by a consulting organisation who has transformed hundreds of customers, and that depth of experience is translated into high quality analytics and reports which avoid some of the silicon valley start-up challenges where data scientists are occasionally a little arm's length to the market. This aspect has also been called out a couple of times in our recent analyst briefings. We're also aiming to bridge the gap between tech ops and ops management by producing reports which seek to contextualise results from data analysis into value for IT decision making. One of the other differentiators is that rather than implementing a license model for the vSphere analytics based on per CPU or host, we're licensing at the management console level meaning that customers have the benefit of unlimited hosts and reports for a highly affordable price. We've already secured our first customer on that basis alone.
How aware are target customers that this is something they need? "As consultants, we're working closely with a range of customers. SONAR evolved from us developing it as a consulting tool as we experienced the same customer challenges over and over, so we're fairly well aware of the customer need our aim is to translate that consulting experience into customer value for different audiences with different use cases. SONAR is effectively a proposition developed by practitioners for practitioners but packaged in a easily consumable and affordable format.
"One of SONAR's key strengths is that it has been developed as a platform architecture, which allows us to rapidly connect to different parts of IT infrastructures. We also have a developing channel model where established brand partners can OEM our platform and have exclusive custom reports developed to augment their own professional services. We're currently in discussions with a large global reseller exploring this aspect."
"To date we've not significantly encountered security as an issue. As a business we've used the VMware Capacity Planning tool for a number of years which takes infrastructure data to an offsite data warehouse for analysis around 10% of customers require some of the collection information to be excluded but our experience is that security isn't necessarily the barrier it's perceived. In the case of SONAR we collect the metadata, carry out the automated analytics, produce the specific report output then delete the metadata. The customer is left with a report archive which they can manage and download from their portal, or can delete and leave no footprint we effectively put them in control of their data.
At launch we've released vSphere health assessment and vSphere configuration documents together with 30 QuickViews which are drill downs into specific areas of technical insight. We're currently developing a waste analysis report as well as assets/resources profiling with a view to releasing in a few weeks, followed up by exploring security hardening analysis, with a view to taking all of the analytics use cases and applying them to VMware Horizon View and Citrix XenDesktop as part of a more unified and solution-led set of GTM's. Additional developments around expanding the capabilities of our analytics engine are currently in planning together with other activities.
How does SONAR reporting flag instances needing attention and how does it make recommendations? "A sample of our vSphere health assessment report can be viewed here. In this case we target the top 49 points across a vSphere infrastructure which cause the majority of avoidable issues; we consolidate the metadata then compare it against rules and criteria derived from known good industry practices combined with our own experience. We apply an impact matrix against the outcome which rates a particular point as either good, advisory or critical. The report is componentised and a scorecard based exec summary with a prioritised action list. The body content of the report is RAG (red, Amber, Green) based making it simple to skim, and each of the 49 points assessed is dynamically generated consisting of contextualised overview, result data and best practice guidance with remediation steps and/or links to additional validation/support. At this stage the product is being released with a pre-canned report catalogue addressing many use cases we encounter regularly. We have already developed a 'self-analytics' component which customers could use to carry out custom analysis and reporting; this aspect is currently on our 12-24 month release plan.
Will a Microsoft virtualisation package follow the VMware one? Microsoft's implementation of Hyper-V currently doesn't allow many distinct insights without connecting to the VMM component which is part of SCCM, and comes with specific complexities. We're regularly reviewing, however we've yet to encounter any significant market demand in our target markets, and it does not currently appear in our short term plans.