Submitted by lawrence on February 23, 2015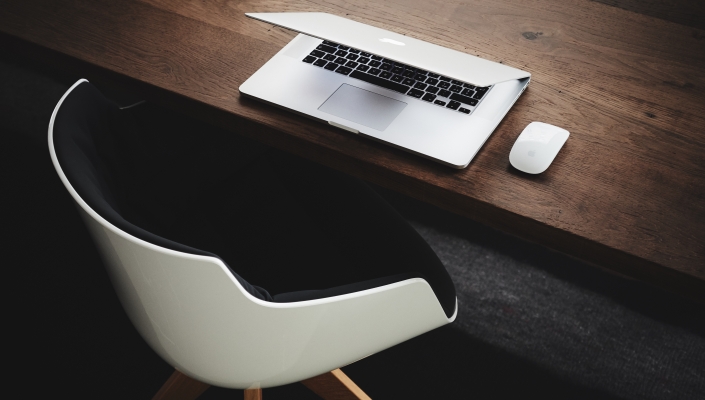 Enterprise central IT teams are taking the reins to broker cloud services inside enterprises, but cloud governance and policies have remained stuck in neutral during the past year, says a study by cloud infrastructure management vendor RightScale. It produces a State of the Cloud Report each year and monitors changes in attitudes and perceptions.
It finds increasing maturity. The early public cloud market was largely driven by small technology-focused companies and forward-looking business units within larger enterprises. More recently, as enterprises have become increasingly comfortable with cloud technologies, central IT teams are seeking to take a more significant role in cloud purchasing decisions. More than 62% of enterprise respondents report that a majority of cloud purchase decisions are made by central IT.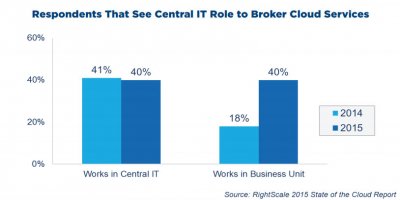 The role of central IT departments and other findings will be part of the discussions at the EUSSS – the European Software and Solutions Summit (incorporating the eighth European ISV Convention) to be held on March 25 in London. Here, experts from Gartner and others will look at the way software and services are being delivered to users. "To stay competitive, ISVs, sellers and marketers must understand the new buyers, rivals and challenges brought by the Nexus of Forces, digital business and the Internet of Things," Gartner's Errol Rasit will tell the convention.
Providers, facing the impact of business-model disruption on their license and maintenance streams, risk losing their revenue and their relevance. Their partners and delivery models are shifting, not least because of the cloud. Buying behaviour is embracing consumer models. New business decision makers and nontraditional users are entering the market, requiring radically different marketing. Navigating this complexity, remaining relevant, and driving growth requires fresh thinking that will revolutionize partnering, sales and marketing structures, he warns.
However, central IT and business units in the enterprise have different views about the role that central IT should play. The 2014 State of the Cloud Report showed large discrepancies between the two groups, with business units generally seeing a more limited role for central IT. Part of this conflict in expectations is likely rooted in the business units' desire for more agility and their concerns that central IT is too cautious in cloud adoption — especially public cloud adoption However, in the last year, central IT views of cloud have moved closer to those of the business units. Central IT concerns about cloud security have declined, down from 47% reporting it as a significant challenge in 2014 to 41% in 2015. As a consequence, central IT has increased its focus on public cloud, with 28% of central IT respondents reporting public cloud as the top priority in 2015 up from 18% in 2014.
This increasing alignment between the two groups has now started to tip the scales, with 40% of business unit respondents in 2015 agreeing that central IT should act as a broker of cloud services, more than double the 18% that agreed in 2014. While there are still significant differences of viewpoint, 40% of both groups are now unified in support for central IT acting as a cloud broker.
Central IT teams are increasingly offering self-service portals as a central hub to broker cloud services to the enterprise. In 2015, more than 43% of enterprise respondents already have a multi-cloud portal, while another 41% are planning or developing one.
In addition, central IT has gotten the message loud and clear that internal business units expect no less than near-instant access to cloud services. Among enterprises that offer a self-service cloud portal, 80% can provision cloud workloads in less than an hour, double the 40% that could meet that standard in 2014.
While central IT is seeking to take the reins by bringing cloud services into the enterprise, cloud governance has remained stuck in neutral during the past year. A majority of enterprises are still missing critical elements of cloud governance, including a defined portfolio of cloud providers; guidelines on which applications should migrate to cloud; cloud SLA and disaster recovery policies; and basic approval policies. Enterprises made some progress implementing cost controls for cloud, with 34% now having defined cost policies, up from 29% in 2014.
There were also significant increases in several specific areas of cloud challenges. As cloud adoption expands and companies progress further in their cloud journeys, the competition for scarce cloud expertise has increased. As a result, lack of cloud resources and expertise is now reported as a significant challenge by 27% of respondents vs. 17% in 2014 — making it the second most common challenge after security. The other challenge that was reported more frequently is managing multiple cloud services (25% in 2015 vs. 18% in 2014). As companies expand their cloud footprints and their portfolio of cloud services, they often struggle to gain visibility, automation, and governance across all of their cloud providers.