Submitted by John Garratt on July 18, 2016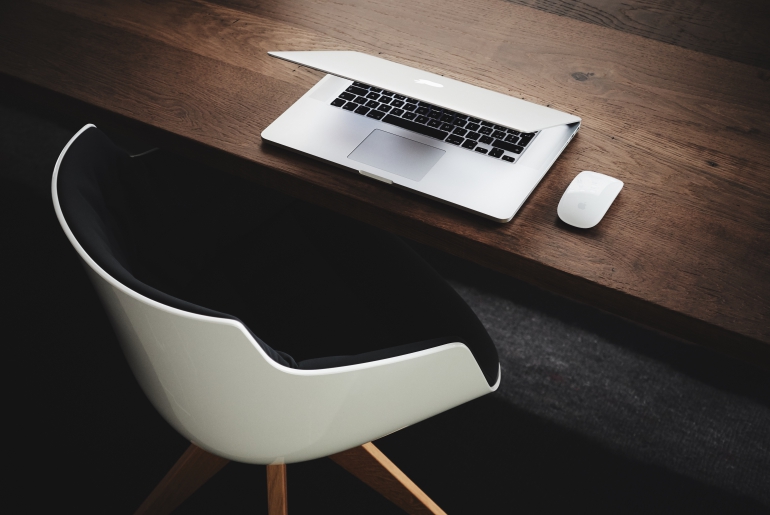 Businesses are spending more on cloud, but continue to use multiple service providers. Enterprise respondents to the IHS Markit cloud services survey plan to spend 17% of their IT budgets on off-premises cloud services by 2017—an increase of around 58% from 2015
Respondents use, on average, six different cloud service providers (CSPs)—a reflection of a market comprised of many specialised players that can meet the various needs of off-premises cloud services users. Microsoft was identified as the top CSP by survey respondents; IBM, Amazon, Google and Salesforce round out the top five says Cliff Grossner, senior research director, data centre, cloud and SDN at IHS Markit.
Enterprises are driven to adopt off-premises cloud services to increase business agility, and respondents participating in the latest IHS Markit cloud services study expect to increase or maintain adoption in all categories of cloud services through 2018: infrastructure as a service (IaaS), cloud as a service (CaaS), platform as a service (PaaS) and software as a service (SaaS). Innovation continues in the cloud services space, with CSPs launching new PaaS services including machine learning, data analytics and Internet of Things (IoT), as well as Linux container services.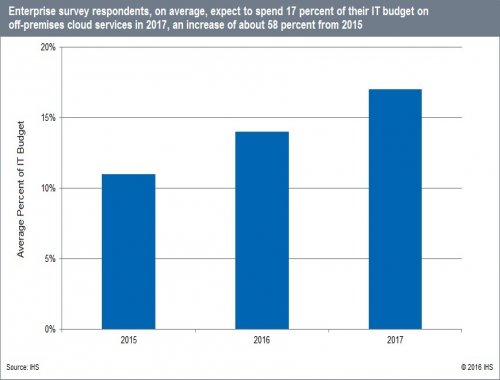 Enterprise respondents indicate they will use many different CSPs—on average eight by 2018—driven by specialized needs. The use of multiple CSPs is in line with the IHS Markit market roadmap for off-premises cloud services, which projects a move to a distributed architecture enabling a cloud of clouds, or "Meta-Cloud." The Meta-Cloud will become increasingly important, as consuming off-premises cloud services from many different CSPs will likely be a management nightmare for IT teams.
Opportunities abound for communication service providers, managed service providers and cloud service brokers that can provide a single connection to an enterprise with a service-level agreement (SLA) and single point of management by which the enterprise can access other CSP-supplied cloud services. Recently, providers such as BT, Colt, Level 3, Equinix, AT&T, NTT and Verizon have tested the waters, offering services connecting enterprises to third-party CSPs. And Google announced new dashboard and orchestration tools that can manage and migrate workloads in its own, Amazon's and on-premises data centres.
With an average of 22% of physical servers, 17% of virtual machines and 12% of Linux containers expected to be in use in off-premises data centres by 2018, network equipment vendors would be wise to demonstrate how their equipment can be part of a hybrid cloud deployment where interoperability between network management, server virtualisation and data centre orchestration software is a critical factor for success.