You are here
Back to top
Videos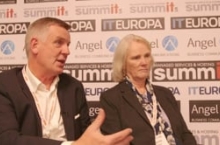 "When we talk about our brands – Arcsight for example, it is not clear that Micro Focus is the over-arching brand, so...
"I've been general counsel for VC-back global companies for about thirteen years until last year when I exited one of...
Which way forward for the CIO? - from the European ISV Convention 2013.