You are here
Back to top
Videos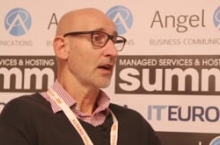 A distributor can help package solutions, he says. "End users want to buy a business outcome so it needs to be pitched...
Jerry Crossfield, IBM MSP Leader makes some key points on what managed services is all about.
Tim Walker, MD of Taylor Made Computer Solutions presented at the Managed Services and Hosting Summit.