You are here
Back to top
Videos
Navisite CTO David Grimes, interviewed at the European Software and Solutions Summit April 2016 by John Garratt, Editor...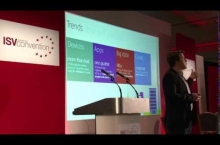 Microsoft Rob Croft on the rapid rise of devices and IP connections; the power of smartphones and prospect of more to...
Which way forward for the CIO? - from the European ISV Convention 2013.