You are here
Back to top
Videos
Sally Reade, EMEA Channel Manager, Tintri: "The main trend is the speed with which it is growing; a lot of companies...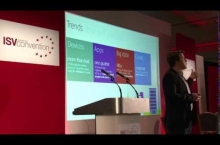 Microsoft Rob Croft on the rapid rise of devices and IP connections; the power of smartphones and prospect of more to...
Which way forward for the CIO? - from the European ISV Convention 2013.