Submitted by John Garratt on January 11, 2016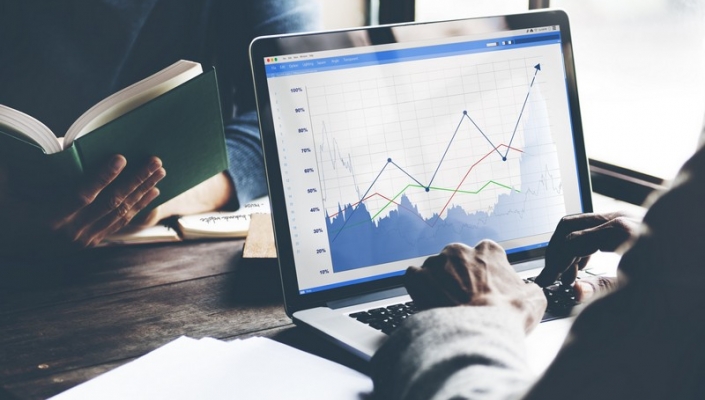 Enterprises in the UK have been increasing their investment in IaaS, compared to SaaS, in 2015, says research. Likewise, the UK market opportunity forecast report shows that IaaS market size is expected to grow at the highest CAGR of 46.3% from 2015 to 2019, and is expected to supersede the SaaS market, with a figure of $5.6bn by 2019, thus emerging as the largest cloud computing segment in the UK enterprise market.
A new survey from Kable shows that 48% of UK enterprises have been planning to increase their ICT budget in 2015, an increase of 18% from 2014.
Considered as one of the largest ICT markets, enterprises in the UK realize the value of investing in newer ICT segments to accelerate the productivity and growth of their enterprises. Kable's survey of 178 UK enterprises shows that a formidable proportion (48%) of UK enterprises have been planning to increase their overall ICT budgets in 2015, witnessing an increase of 18% compared to 2014. Resonating positive sentiments, the survey further shows that the proportion of respondents looking at reducing their ICT budgets as well as the proportion of enterprises keen to retain their investments at the same level will be declining.
The growing incidence of cyber and malware attacks has driven investments in security products and services. As illustrated in the figure below, identity and access management (IAM) and backup & archive are the leading security segments among UK enterprises, as 63% of enterprises in the UK are planning to invest in each of these security segments over the next two years.
This trend is further validated by Kable's market forecasts for the UK that estimate the security products market to reach a figure of $1.7bn in 2019; growing at a CAGR of 5.5% from 2015 to 2019.
"Ever evolving threats of cyber attacks, in addition to increased governmental pressures and security compliances are some of the factors that are fuelling the adoption of security solutions, among UK enterprises", comments Renjitha Balkrishan, an Analyst at Kable. "The pervasive adoption of security solutions and its services is expected to grow in the coming years, as the implementation of various disruptive technologies such as cloud, mobility, and social media, is creating newer security challenges and threats for mission-critical enterprise data."
With cloud computing redefining the traditional ways in which enterprises conducted their business, UK enterprises have been transforming their enterprise operating models with various cloud computing technologies such as SaaS, PaaS, and IaaS. The customer insight survey from UK shows that enterprises in the region allocated the highest proportion (37%) of their average cloud computing budget to SaaS, followed by IaaS with a budget allocation of 35% in 2014. This trend is validated by Kable's market forecasts for the UK, which shows that SaaS is attracting the highest market size, with revenues of $1.5 billion in 2014, followed by IaaS with a market size of $840 million in 2014.
The rise of IaaS and continuing moves to SaaS are part of the agenda for the European Software and Solutions Summit to be held in London in April. More details here