Submitted by Islam Soliman on May 19, 2023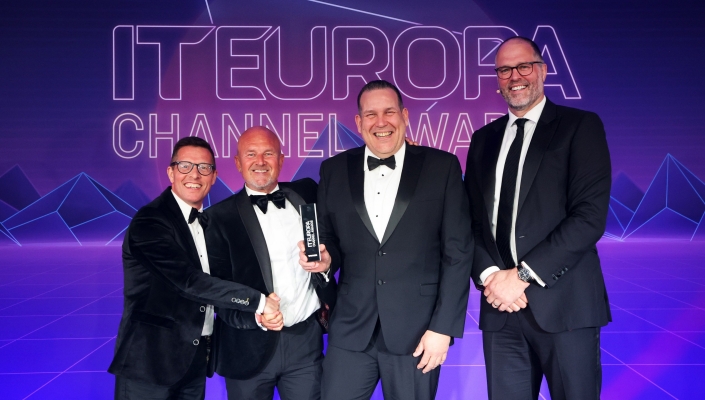 Kudos to this year's victors at the IT Europa Channel Award, which was held on May 18th at Channel-Sec, located in the Royal Lancaster Hotel in London.
Now marking its 15th year, this event stands as a testament to those trailblazers who, with their innovative ideas and enduring dedication, are propelling the industry forward.
IT Europa's Editorial Director Will Garside said: "In an overwhelming show of creativity and innovation, we witnessed more than 350 entries for this year's IT Europa Channel Award.
"This extraordinary number underlines the relentless drive and commitment of professionals across the industry, each striving to set new standards and push boundaries. The event truly encapsulated the very best that the channel has to offer."
Big Data/Analytics Solution of the Year
Northdoor plc
Cloud Solution Provider of the Year
Telefónica Tech UK&I (BMI)
Enterprise Solution of the Year
123 Insight Limited
Managed Services Solution of the Year
Sedcom Networks Ltd
Business Continuity Solution of the Year
Techrelate
Best Remote Management Solution of the Year
CITIC Telecom CPC
Vertical Application Solution of the Year
Arribatec Group ASA
Managed Services Project of the Year
Smartdesc
Emerging MSP of the Year
Ordorite Software Solutions
Cyber Security Managed Service of the Year
eSentire
Cyber Security Response Team of the Year
ThreatLocker
Cyber Security Technology Innovation of the Year
Cynomi
Cyber Security Vendor of the Year
Sophos
Cyber Security Educator of the Year
Hornetsecurity
Cyber Security Emerging Vendor of the Year
Searchlight Cyber
Cyber Security Leader of the Year
Greg Jones, Vice President of Business Development EMEA at Datto, a Kaseya company
Software Vendor of the Year
Exclaimer
Technology Vendor of the Year
Pia
Channel Service Provider of the Year
Telev8 Limited
Cyber Security Distributor of the Year
Brigantia Partners LTD
Distributor of the Year
Pax8
Channel Programme of the Year
ConnectWise
Corporate Culture of the Year
OryxAlign
Most effective Channel Marketing Activity
Sophos
Channel Leader of the Year
Phylip Morgan, Chief Revenue Officer at Pax8 EMEA