Submitted by Greg Wilson on June 17, 2021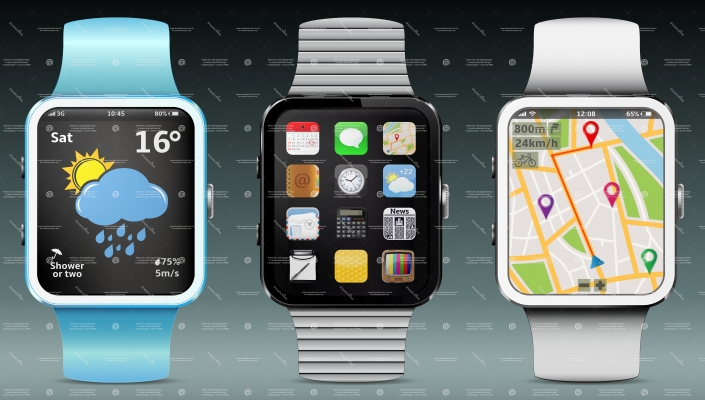 After 12 months of supply chain disruption and wavering consumer confidence the wearable device has market bounced back in the first quarter of 2021. According to market analysis firm IDC, Europe's wearable market grew by 33% year-on-year (YoY) as key players shipped 22 million units in the first three months of the year.
"A year after disruptions in supply chain and consumer confidence, the wearable market showed signs of recovery with 35% YoY growth due to stronger interest in fitness and wellness tracking in the consumer segment," said Kyla Lam, research analyst for wearable devices for Western Europe.
"The watch form factor grew 38.7% YoY, with smartwatch makers entering partnerships with local telco operators and launching more durable and innovative functionalities, such as sports mode, watch faces, longer battery life, and more accurate sensors to encourage users to join their digital ecosystem," she added.
Throughout Europe, the watch segment performed well, accounting for 31.2% of the total market and shipping 6.9 million units –  the equivalent of 41.2% year-on-year growth. Apple's WatchOS again exceeded expectations with brand reputation and consumer loyalty boosting sales among returning customers and first-time buyers.
The vendor's decision to slash prices on Series 3 and Watch SE led to stronger demand.
The smart glasses segment registered 133.4% YoY growth due to greater interest from vendors such as Bose, Huawei and Razer.
Earwear accounted for the largest market share, with vendors shipping 11.7 million units in Q1, taking 53.2% market share.
In 2025, the wearable market is expected to reach 168.4 million units in Europe and grow at a compound annual growth rate (CAGR) of 12.9% for 2020–2025.
"Wearable products will continue to grow as consumers enjoy miniaturisation of smart devices with multifunctionalities in the age of self-tracking autonomy," said Lam.