Submitted by John Garratt on July 7, 2020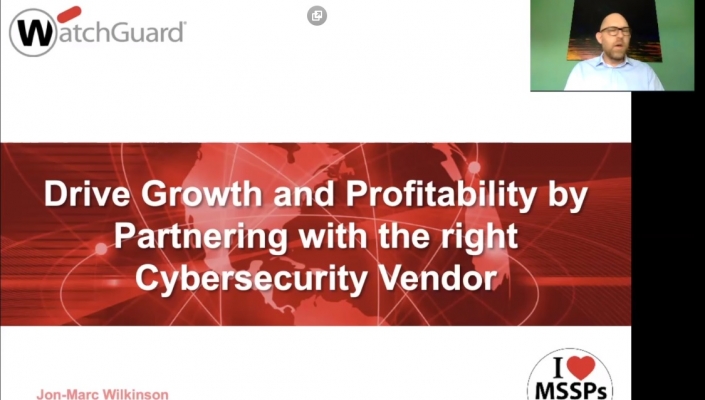 WatchGuard's UK&I sales director Jon-Marc Wilkinson talked at the recent Managed Services Summit Live (https://live.mshsummit.com/on-demand-content/2020/WatchGuard.mp4) about how information about threats and responses can be used to support sales. Analysis at enterprise level is advanced and expensive he said, which was why WatchGuard aims to offer them through the channel to the SMBs now coming under attack. 
IT Europa asked him afterwards about how WatchGuard channels make best use of these reports. He says: "While we hope both channel security experts and normal customers find value in our reports, we do write them with a security professional in mind. When speaking to fellow security professionals, you often go a bit deeper, technically, to show your understanding of how different attacks and threats work. The security community has also agreed on responsible 'full disclosure', so sharing links for other professionals to analyze is not unusual. That said, we do make it very clear that some of the links can be dangerous by 'defanging' them. If we don't really want you to visit a link example, it will not have a hyperlink, and we will place brackets around the dots, forcing you to make a manual choice if you want to see it. Our channel definitely uses our report in many ways; both internally, for themselves, but also sharing it directly with customers, or at least sharing the infographics version (know we have both a two-page exec summary of the report, and an infographic version that only shares high-level stats),
The main take-aways for the channel are:
Knowing the high-level trends: While some of them might be interested in the technical details, they just want to know the high-level stats that best help them illustrate the threat to their customers
Knowing the practical takeaways and security tips: While the report goes in detail about threats, its true intention is to share the security tips and controls that best defend against today's threats. We share both a vendor neutral tip, but also highlight specific WatchGuard products. This part of the report directly helps our channel understand what solution to pair with which threat.
Increasing their own expertise: To become a trusted security manager for their customers, channel solution providers (Resellers, MSPs, etc) have to show their own security knowledge and expertise. Our report is one of the many sources the channel can use to keep up to date, thus demonstrating their expertise on the subject matter when talking to customers.