Submitted by John Garratt on November 9, 2018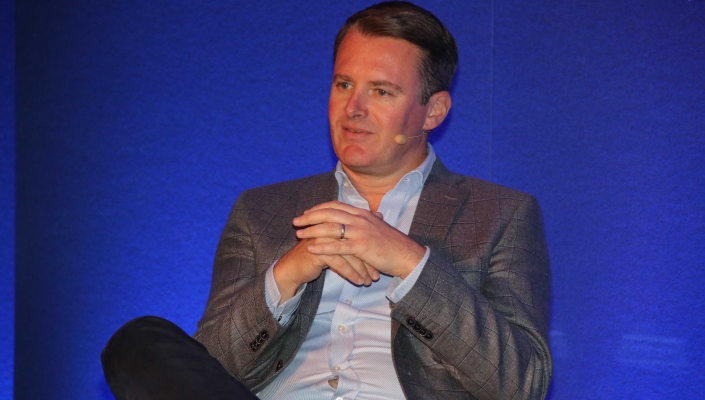 Alan Norman reports from Gleneagles on the Comms Vision event:
Comms resellers need to broaden their horizons, focus on all aspects of communications and help customers work smarter. They also need to focus on applications rather than voice services. This was the advice of 9 Group CEO James Palmer (pictured) addressing delegates at Comms Vision 2018, the channel conference and networking event for the Communications Industry.
"Voice is a shrinking part of the customer's wallet share," he said. "Voice is less critical because more messaging platforms are being deployed. So we will look at all forms of communication and help people to work smarter."
"We have made acquisitions in the data space and are thinking about how to engage with customers and take them on the journey away from voice."
He stressed the importance of building relationships with customers and urged resellers to then leverage those relationships to broaden their range of offerings and evolve their business models.  "Partners have the trusted relationship with customers, so why not introduce wireless products, which leads to a conversation about security, routers and firewalls. Once you're into security, consider device management. There is a massive opportunity in providing a full suite of applications."
Security he suggested was a particular opportunity for growth as soon as a organisation moved into data and particularly the hosting of it. "By opening up access to data, the security aspect becomes a massive play," he noted. 
Palmer has built his company from a start-up to a multi-million pound enterprise which now employs around 200 people. In doing so he has continually evolved the company's business model. He cited a link up with Mitel for a hosted offering, and a connectivity play with the launch of a data network as crucial developments in enabling 9 Group to become a one-stop-shop for partners. The group is now targeting revenues of above £100 million.