Submitted by John Garratt on November 6, 2018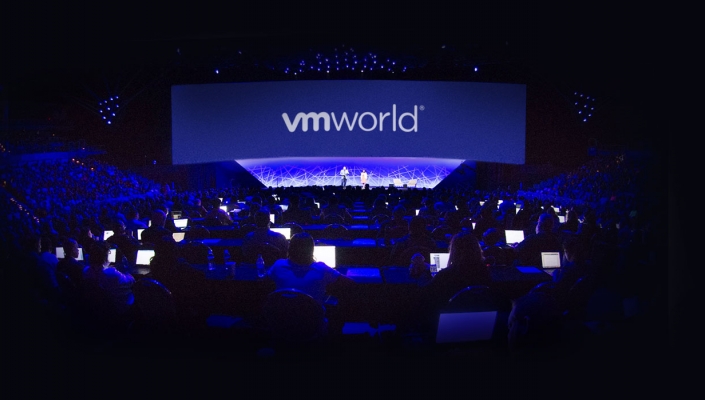 At VMworld in Barcelona which kicked off this morning (Nov 6), VMware showed off the amount of business it was now doing through the cloud alongside its partners. The focus was on the IBM Cloud, which it first struck a cloud deal with two years ago, and the Amazon deal it struck after that.
IBM hybrid cloud chief Arvind Krishna joined VMware CEO Pat Gelsinger on stage to trumpet the alliance, and both said that Big Blue's recently announced $34bn acquisition of Red Hat would offer even more opportunities to generate new cloud business for the pair.
As Gelsinger said, Red Hat is the only Linux-based business to have "truly scaled up", and that level of business and profile could only help its partner's position in the market as open source software is increasingly used to support hybrid cloud deployments.
When the Amazon alliance followed the IBM one, some cloud watchers predicted that IBM would be usurped as a result of Amazon much larger cloud reach, but that clearly hasn't happened. However, what some might be thinking is what about the possibility of Microsoft and Google joining the party in a big way?
At VMworld, VMware once again announced incremental updates to its main cloud software offerings, and these can also largely be run in the Microsoft Azure and Google clouds. But the integration of technologies is clearly not as tight as what is seen with both Amazon and IBM.
VMware and IBM even announced a new joint lab staffed by each others' engineers to develop new products to serve their go-to-market strategy.
That said, when asked by IT Europa about doing more business through Microsoft's cloud, seeing that it was the number two player in the cloud infrastructure services market, Gelsinger said the market would see more VMware business being done through Azure going forward.
With 90% of VMware sales being generated through the channel, an extra widening reach towards sales would surely be welcome.