Submitted by Antony Savvas on December 17, 2021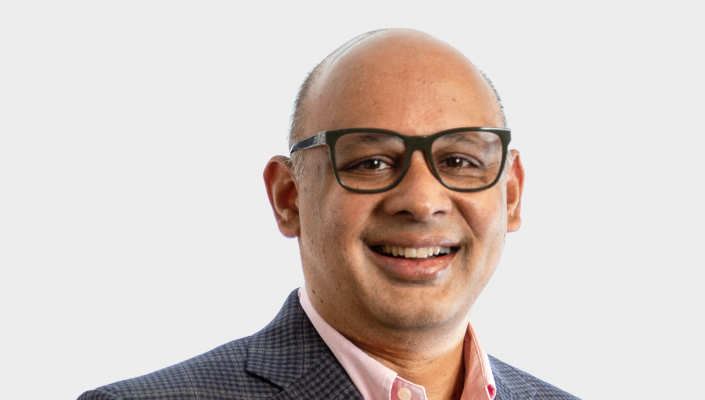 Former RingCentral president and chief operating officer Anand Eswaran has been hired by big channel vendor Veeam Software as its new CEO, replacing company veteran Bill Largent.
Eswaran (pictured) left unified communications vendor RingCentral last week, only saying he would be joining a non-competitor to the firm. He spent less than two years at RingCentral, and so far his replacement has not been announced.
In its most recent financial results, RingCentral reported ARR (annual recurring revenue) of $1.6 billion, which was a 39% increase year-over-year. Cloud data management vendor Veeam crossed the $1 billion ARR line this year.
Eswaran is replacing Bill Largent as CEO at Veeam and joins the board. Largent is sticking around though, and will focus on his other role as chairman of the company.
"Anand brings extensive experience in developing new business models, executing on market expansion and driving growth with an inclusive purpose-led and people-first culture," said Largent of his replacement. "To have someone with Anand's experience on board will lead us into a new era of success, as we further accelerate into the cloud and evaluate the opportunity for Veeam to be a publicly traded company in the future."
Talk of an IPO has been around for a while, but now that the firm has broken the $1 billion recurring revenue barrier, the company is seen as more attractive for the markets. The company was acquired last year by Insight Partners at a valuation of around $5 billion.
Eswaran added: "Veeam is a unique company that is growing significantly faster than the market. It has a unique opportunity to break away as we sit in the middle of the data ecosystem, with the most robust ransomware protection and the ability to protect data wherever it may reside."
Before RingCentral, Eswaran was corporate vice president for Microsoft's global enterprise business. He was also previously executive vice president of global services at SAP, and has also held senior roles at HP, Vignette and Braun Consulting.
Earlier this year, Veeam appointed Amaury Dutilleul-Francoeur as vice president of its EMEA Partner Network, and Graham Crich as vice president of EMEA Partner Services.