Submitted by Islam Soliman on May 26, 2023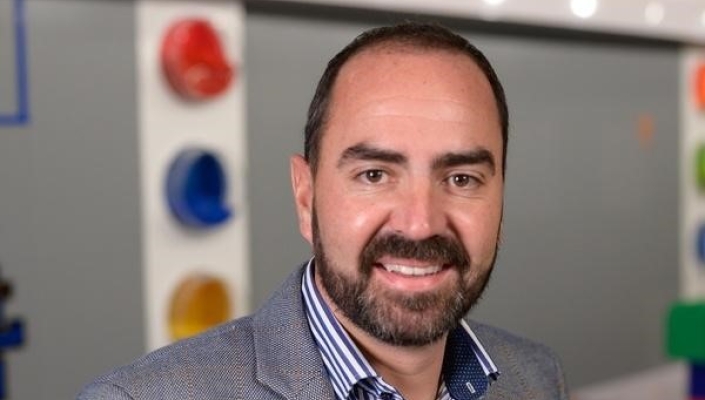 The joint programme extends benefits to 'everybody' including both Datto and Kaseya partners
Almost a year has passed since Kaseya's staggering $6.2bn acquisition of Datto, and the benefits of this monumental deal continue to unfold.
Greg Jones (pictured), the Vice President of Business Development EMEA at Datto, attests to this, confirming that the Kaseya + Datto Global Partner Programme, unveiled officially earlier this year, promises advantages to all partners.
'All inclusive,' that's how Jones describes this revamped programme, which stretches its advantages to 'everyone', encompassing both Datto and Kaseya partners.
"We've undergone a substantial overhaul of our partner programme," says Jones. "From the beginning of the acquisition last year, our intention was to harness the best of both organisations and magnify those elements, aiming for every partner to reap the benefits of this new approach."
MDF, tiers and other perks
In the latest version of the joint programme, an amplified $3 million in marketing development funds (MDF) allows partners to merge expenditures from both product lines, leading to more substantial rewards.
"Our marketing development funds operate on a 'match funded' basis. Essentially, for every pound a partner contributes, we match it with an equal amount. This approach is designed exclusively to assist partners in expanding their MSP business."
Unlike traditional programmes, he notes, the Kaseya + Datto initiative works on the principle of collective spending, providing partners with tiered statuses - Silver, Gold, Platinum, and Blue Diamond.
"We offer varied tiers, reaching all the way to our top-tier Blue Diamond partners," Jones explained. "We've merged the spending from both Datto and Kaseya, making the programme more accessible for all of our partners."
MSP enablement team
Partner programme participants can collaborate with Kaseya's 60-strong MSP Enablement team—blending Kaseya and Datto leadership—to strategically improve events and webinars, driving success for Kaseya's MSP partners.
"We provide support across the entire matrix, beginning with sales and marketing — one of the biggest challenges — and extending to areas like security and MDF."
The enlarged team also facilitates improved support, offering all partners access to the marketing automation tool, Powered Services Jumpstart, and guidance on mergers and acquisitions.
"MSPs are our priority and we're deeply invested in this market. Our role transcends merely providing products and services. As a technology company, we bring high-end technology to assist MSPs in the SMB market. But our aim is wider—we are committed to helping our partners grow, elevating their operational maturity level as an MSP."
Moreover, the company organises Virtual MSP Partner Days, providing a platform for MSP partners to gain insights into the market and strategies for business growth.