Submitted by John Garratt on January 25, 2021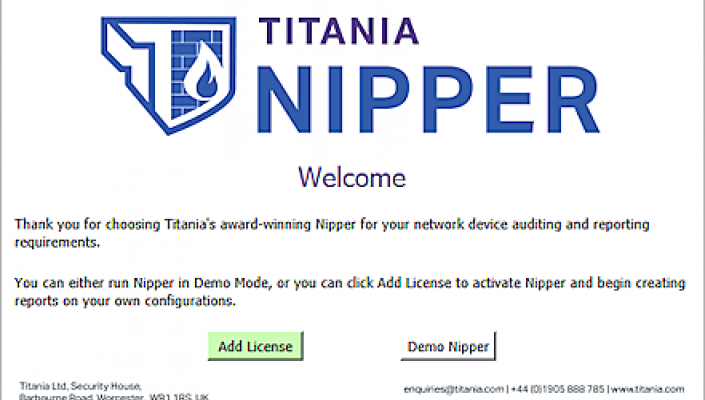 Investment management firm Foresight has ploughed £2.5m into cyber-security services firm Titania to enable it to scale its channel and develop new products.
Founded in 2009, UK-based Titania's Nipper offering automates the assessment of network devices to identify mis-configurations and vulnerabilities with the "accuracy of a penetration tester", says the vendor.
Winner of the Queen's Award for Enterprise in Innovation, the company has over 1,000 customers globally, particularly within governments, critical infrastructure and the payment card industry.
The investment will be used to accelerate the launch of Titania's integrated enterprise solution comprising security information and event management (SIEM) and security orchestration automation and response (SOAR).
Foresight's investment will also be used to enhance outbound sales and marketing efforts for Titania's current suite of on-demand pen-test and compliance assessment automation solutions.
Phil Lewis, CEO of Titania, said: "Foresight's backing and investment will accelerate our ambitious plans to automatically detect and remediate mis-configurations and vulnerabilities at scale and reduce customers' attacks while evidencing compliance.
"They will support us in enabling our customers and partners to use Titania as a cornerstone solution in the global vulnerability managed detection and response technology stack and market."
Stephan Gueorguiev, investment director at Foresight, added: "The ever-increasing cyber-security threat presents a large and rapidly growing global market opportunity for continuous network device monitoring at enterprise scale, which Titania's products address with unparalleled accuracy and speed."