Submitted by Islam Soliman on August 25, 2021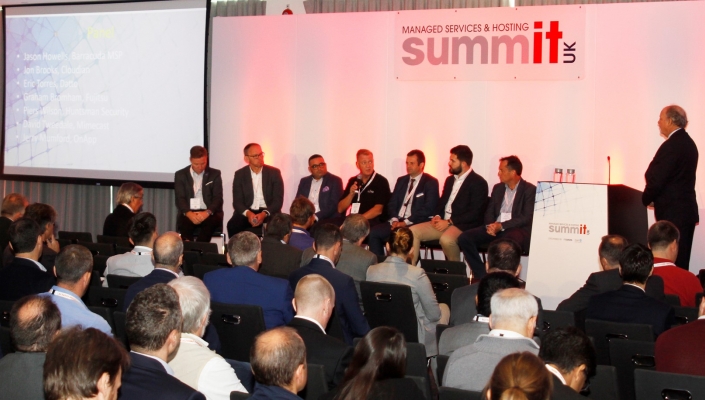 The annual UK Managed Services Summit hosted by IT Europa and Angel Business Communications is returning for the eleventh year on the 15th of September at Bishopsgate in London following a year-long hiatus. 
The event brings industry-leading speakers from across the UK IT channel sector together to debate and share their insight about the latest trends and issues that managed services providers currently face. However, despite these challenges, the international managed service market is expecting to accrue strong growth in the next couple of years. 
According to a report from ResearchAndMarkets.com's, the global managed services market size is expected to reach $552.35bn by 2028 and is projected to expand at a CAGR of 12.7% from 2021 to 2028. The drivers driving the global managed services market, it says, are organisations' growing reliance to invest on IT infrastructure to increase the productivity of their businesses.
Speakers will deliver a range of presentation sessions exploring technical and business issues affecting the managed service industry, followed by Q&A sessions and coffee & networking time for delegates to meet with potential business partners. Specific topics that speakers will address include:
How to build and increase value - both for MSPs and their clients
The impact of new technologies
Changes in buyer behaviour
Digitalisation and Business Transformation 
Security and Compliance
Emerging opportunities such as Artificial intelligence, Blockchain and IoT
Cloud, Hybrid and Edge Computing
Commoditisation and Differentiation
Increasing Efficiency
Resource Management
Training & Skills
The UK Managed Services Summit will kick off with a panel debate, followed by an opening keynote, titled "Culture for Growth," featuring culture-as-a-service expert, Kate Wood. Wood provides culture-as-a-service to various enterprises to improve their employee engagement strategy while boosting the performances of their businesses. 
In the afternoon, award-winning author of The Business Book of The Year 2020 - "The Human Edge" - and keynote speaker Greg Orne will be sharing his insight about the human qualities that have become more valuable as technology develops and the changes 2020 brought to IT processes. 
Additionally, the closing session titled "The Big Debate" boasts a line-up of expert speakers and brings MSPs and CEOs from across the community together to discuss a wide range of MSP-related topics that delegates can actively participate in by asking questions and sharing their opinions. 
Sponsors include: Datto, Huntsman Security, Dropsuite, N-able, ThreatLocker, Pax8, OVHcloud, LogicMonitor, Tech Data, Content Guru, Entrust, IT Glue, Kaseya, Centreon, ConnectWise, HaloPSA, Ekinops, AppRiver, The Teknov8 Group, Arrow, NetBrain, Egnyte, Arcserve, WatchGuard 
Mike O'Brien, managing director of IT Europa Media & Intelligence, said: "We're very excited at the return of Managed Services Summit as a live event – and judging by the level of registrations so too is the market.
"The Managed Services community has been instrumental in helping their customers adapt to huge shifts in working; and as our conference agenda demonstrates there are still huge opportunities for MSPs to grow, many of which we will explore in our conference sessions. If you are yet to register to attend, I would urge you to do so without delay."
MSPs, resellers and integrators wishing to attend the convention and vendors, distributors or service providers interested in sponsorship opportunities can find further information at: https://managedservicessummit.com/agenda 
MSPs, Resellers and SI's can register to attend for free here: https://managedservicessummit.com/register?promo=ITE-MSH 
More details:
Stephen Osborne
+44 (0) 1895 454 536