Submitted by John Garratt on May 20, 2020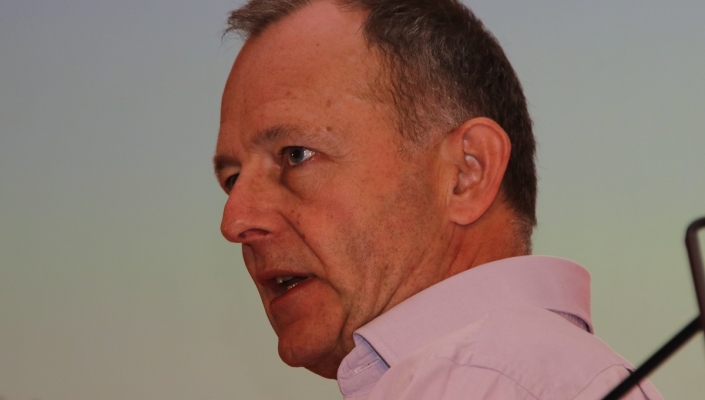 Selective recovery is already under way in the tech M&A market. But the targets are tending to be the smaller companies, while the largest buyers are making strategic moves, looking for technologies and management teams. Jonathan Simnett (pictured at last year's Managed Services Summit North), director of Hampleton Partners, the specialists in tech M&A tells IT Europa: "In terms of how things are looking currently, overall we're seeing very little change in the amount of tech M&A deals being done.  Tech deal volumes in the first third of 2020 are on par with both 2019 and 2018."
He will be explaining more about the current market position in a short keynote at the Managed Services Summit Live online event on June 10th and 11th, details here 
Some of this resilience is to do with the confidence and financial strength rendered by a very rapid rebound of the value of the NASDAQ Index that has always strongly driven tech M&A activity, he says.
This is in marked contrast the financial crisis of 2008. Then, the NASDAQ took 13.5 months to return to 75% of its peak value, so far, this time, it's taken the NASDAQ just two months to achieve the same recovery.
But the size profile of the companies being bought has declined sharply with around 90% of deals being for sub-$200m turnover companies, whereas, in January 2020, the figure was 60%.
Hampleton attributes this to the larger companies such as Microsoft, which has been conspicuous in its current rate of purchase, making strategic investments in the sort of technologies and management teams that will assure their future in a post-crisis world as opposed to much larger acquisitions made formerly for reasons of market share or dominance or, in the case of private equity, buy, build and sell on opportunities.
There have been clear winners from COVID-19.  Companies operating in business applications, elearning and education, productivity tools, social networking, home fitness, etailing and food delivery, remote working and streaming have seen massively increased demand for their products and services whilst those in travel, hospitality, events, malls and physical shopping and oil and gas have seen huge slumps.
"Consequently, valuations for the companies in the former group rebounded very quickly whereas those of the latter are taking longer to recover. Private equity purchases of companies has declined sharply whilst industry purchases have increased to over three quarters of all tech deals."
Register free to hear Jonathan and other leading speakers at the online Summit here https://live.mshsummit.com/