Submitted by John Garratt on May 29, 2020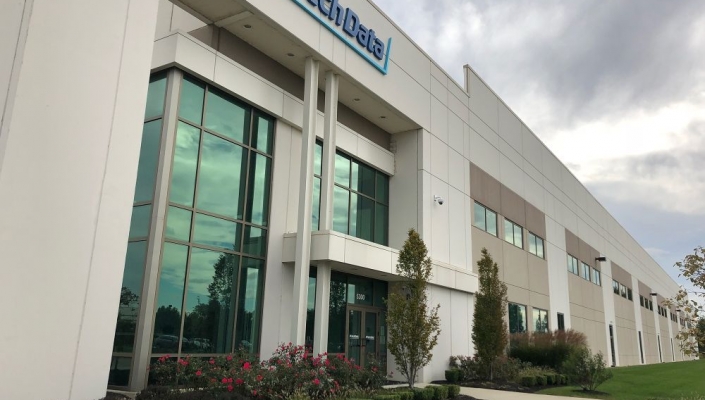 Tech Data saw a 3% slump in annual net sales for the first quarter ended 30 April, as it moves to complete its previously announced $5.4bn acquisition by Apollo Global Management.
Total sales were $8.2bn, with sales up 4% in the US to $3.9bn, while revenue was 8% down in Europe to $4bn. But the Europe business showed a big jump in operating profits – up 26% to $45.9m – while the US business slumped 27% to $49.8m. The total group operating profit was down 12% to $86.1m.
Earnings per share went down 10% to $1.34. Rich Hume, chief executive officer of Tech Data, said: "With the onset of the global Covid-19 crisis, the first quarter brought challenges to businesses across geographies and sectors, including the IT ecosystem.
"With this backdrop, Tech Data once again is proving its role as the vital link in the IT supply chain, delivering the critical technologies and solutions needed to address rapidly evolving business needs, including enabling remote work."
Throughout Q1, he said the firm had experienced "strong demand" for endpoint solutions driven by remote working and business continuity needs. Last November, the distributor agreed to be acquired by Apollo, a move that was approved by shareholders this February. Tech Data says it has now received all regulatory approvals necessary to complete the deal, except the approval of the Australian Foreign Investment Review Board, which has "the matter under consideration".
"The company and Apollo are still targeting a closing in the first half of calendar year 2020", Tech Data said, "although this timing may shift based on the timeline for receipt of Australian regulatory approval".
In light of the pending acquisition, Tech Data chose not to host an earnings conference call with analysts or provide forward-looking guidance on results.