Submitted by John Garratt on April 2, 2020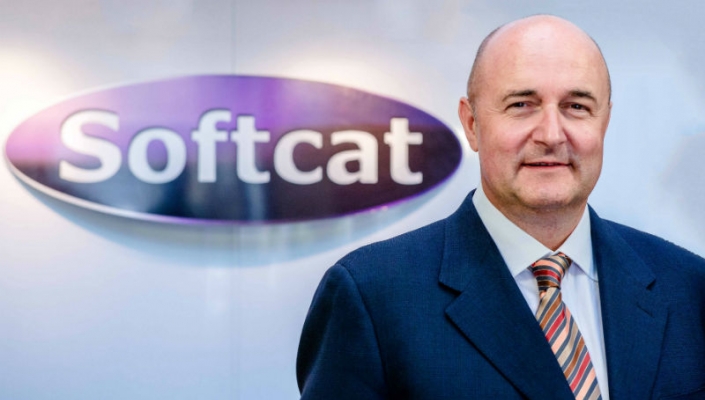 Softcat has cancelled its previously announced interim dividend "in light of the Covid-19 pandemic", after the company announced a big jump in sales and profits last month. Since the announcement of the company's interim results on 17 March 2020, "trading has been in line with our expectations", said the listed international infrastructure services group. "Nevertheless, the board has considered changes in government guidance in respect of Covid-19.
"The company considers it prudent, given the highly unusual circumstances, to protect the company's cash position and to maintain flexibility around the timing of dividend payments in relation to the current financial year."
It has therefore cancelled the payment of the interim dividend of 5.4p per share, which was equivalent to a cash outflow of £10.7m, which would have been paid on 15 May 2020. The company says that it will "review this decision later in the year" as "the impact of Covid-19 becomes clearer".
The first half reported last month saw revenue reach £524m - up 20% - with operating profits up 19% to £40.5m. The interim dividend was then increased 20% to 5.4p a share.
At the time, Graeme Watt, Softcat CEO, said: "The second half has started well and to date we have not seen a material impact from the ongoing Covid-19 outbreak, although this does create uncertainty for the remainder of our financial year."
But now, Softcat chairman Martin Hellawell (pictured) says: "Since the announcement of our interim results, UK government policy has evolved rapidly. Softcat continues to engage well with customers. We thank our staff for their speed and agility in transitioning to a new working environment."
He says: "The board's decision to cancel the payment of the interim dividend reflects the uncertainties facing the business community and the wider economy at this time. We continue to run the business as usual but are taking a prudent stance on cash conservation given the unprecedented and fast-changing circumstances."
In terms of what Softcat provides, many, if not all of its services are not restricted by government legislation brought in to manage the pandemic. Its staff are not restricted on paper in how they support government and private sector communications and infrastructure contracts – they are deemed essential workers.
This was a point made by communications managed service provider AdEPT today in a trading update. AdEPT however, pointed out that it expected large contracts not to be signed during the crisis and that customer staff might not be easily around to accept and sign-off new equipment.
AdEPT cancelled its own interim dividend today and said it probably won't be paying a year-end one either. This was after it said sales had jumped by almost a fifth for the year-ending 31 March 2020.