Submitted by John Garratt on August 19, 2019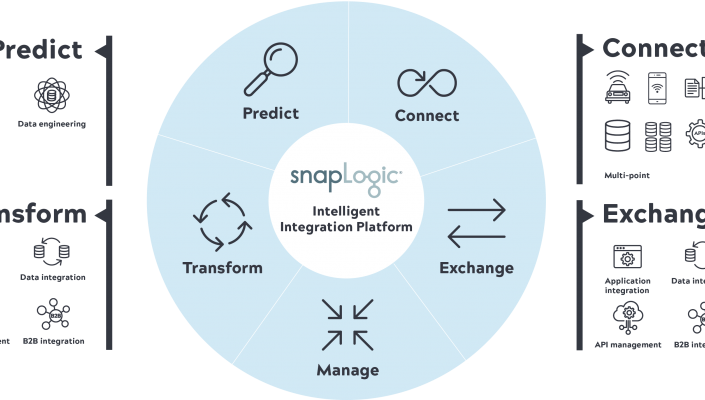 SnapLogic, which provides an application and data integration platform for customers, says it has doubled the number of channel partners across EMEA in the last six months as part of the continued expansion of its Partner Connect Program in the region.
The 14 new partners that have recently signed include Comma Group in the UK, ebecs (a DXC Technology company) in the UK, NTT DATA Romania, NTT Security in the UK, IndSafri Services in South Africa, Solita oy in the Nordics, Synergy Software Systems in Dubai, NNIT in Denmark, and SII Group in Poland, among others.
Roger Coles, EMEA channel and alliances director at SnapLogic, said: "We have a strong focus on developing meaningful long-term partnerships which deliver value to customers. Each of the new partners joining our Partner Connect Program brings a high quality level of service and deep knowledge of the integration challenges organisations face in different markets."
He added: "We're looking to continue to grow our channel presence across EMEA. As part of this, we're aiming to have 50% of our new business subscription revenue in the region coming from partners by the end of Q4 2019."
Roger Coles tells IT Europa "The partners are generally aligned with core complementary/strategic technology partners ie. SnowFlake, Workday, Microsoft, ServiceNOW and SAP. We are focused on expanding the channel around these core complementary offerings, and will add more channel partners with skills with Workday, ServiceNOW, SnowFlake and Coupa. They are all generally cross-vertical.
IT Europa: Do these customers tend to be early adopters?
"These customers are not really early-adopters. They are all customers with a Cloud-First strategy moving from on-premise applications to new Cloud HCM, ITSM, ERP and or CRM. They are all modernizing their IT estate moving from hand-coded integration solutions and point-to-point offerings, adopting a more holistic platform approach to integration," he says.
IT Europa: "Do you see this as a time when AI is becoming part of the channel mainstream? "
Roger Coles: "It seems that AI is in the mainstream for channel partners, and many are investing in best-of-breed tools such as DataRobot to name one. Where SnapLogic is a clear first-mover is by having embedded ML/AI within the IPAAS platform and offering partners the ability to deliver AI/Data Science frameworks using our Machine Learning Snaps (ML Core, ML Analytics, ML NLP and ML Data Prep). We are seeing Channel Partners in key verticals such as Insurance ahead of the curve with technologies such as RPA."