Submitted by John Garratt on April 18, 2019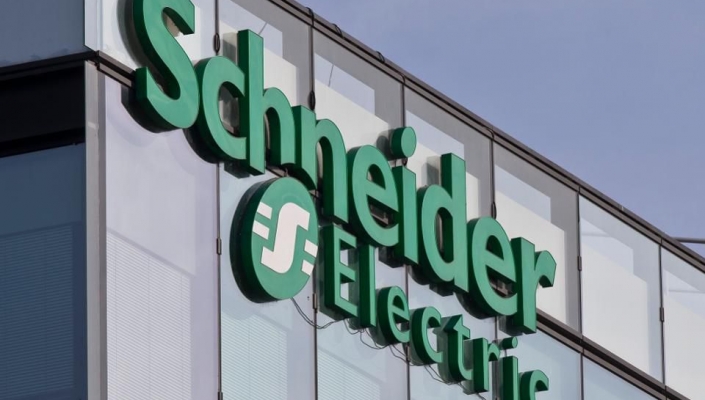 Schneider Electric announced today its first quarter revenues for the period ending March 31, 2019. Q1 revenues were €6,307 million, up +5.9% organically and up +8.7% on a reported basis.
Jean-Pascal Tricoire, Chairman and CEO, says: "We start the year 2019 with a solid momentum and continued growth. We execute our strategy to provide our customers energy and automation digital solutions for efficiency and sustainability. Energy Management delivers a strong performance, benefiting from its complete power management solutions in its four end-markets. Industrial Automation grows benefiting from its balanced exposure, strong growth in process & hybrid and its integrated software portfolio while discrete markets are moderating in specific geographies. We keep pushing our strategic initiatives for more products, more software, more services and better systems as well as cross selling to our targeted segments. We are confirming our objective for 2019."
In Western Europe (25% of Q1 revenues) Energy Management grew +2.9% organic in Q1. The Group continued to see good development in its offers for Commercial and Industrial buildings while Residential and small buildings offers were stable. The division did well from its full power management capabilities in the data center market to record strong growth.
Spain posted good growth, with channel initiatives delivering results in favourable markets. Italy continued to deliver solid performance, with strong growth across Residential and CIB markets, while Germany declined. France was down in the quarter impacted mainly by lower sales on offers for utilities and to distributors following some restocking in Q4 2018. The UK was up, but with saw uncertainty in coming quarters as a consequence of potential Brexit scenarios.
In Industrial Automation, Western Europe (32% of Q1 revenues) was up +4.9% organically with growth in offers for both discrete industries and for Process & Hybrid industries. All large markets except Italy grew. France benefited from continued growth in industrial investment. Spain, Nordics and the UK grew thanks to Machine Solutions initiatives. Germany was up with growth in OEM and in offers for Process & Hybrid.