Submitted by John Garratt on August 16, 2019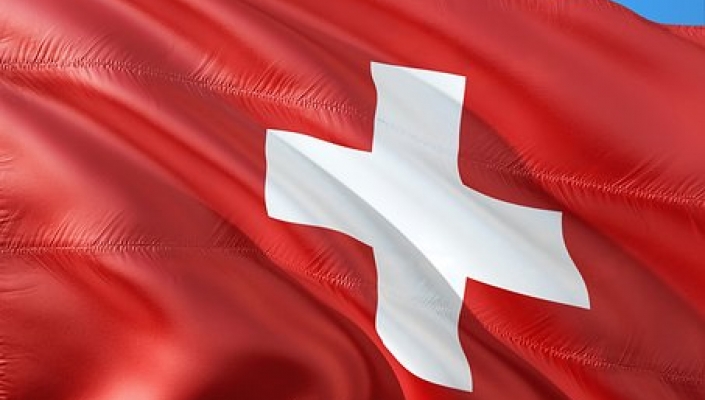 Swisscom's operating results were "within expectations" in the first half of 2019, said the firm, with net revenue of falling by CHF (Swiss francs) 142m, or 2.4%, to CHF 5.663bn.
The year-on-year comparison of operating income before depreciation and amortisation (EBITDA) was affected by the application of new requirements for the recognition of leases (IFRS 16). At CHF 2.24bn, reported EBITDA was up by 4.5% or CHF 97m. But net income decreased by 0.9% or CHF 7m to CHF 780m. The financial outlook for the 2019 financial year "remains unchanged", said the company.
In the Swiss core business, revenue fell by CHF 139m (–3.2%) as a result of "ongoing price pressure" and the decline in the number of connections in fixed-line telephony. In contrast, currency-adjusted revenue at the Fastweb business increased by CHF 44m (+3.8%), driven by the revenue growth at residential and business customers.
The number of customers with Fastweb increased year-on-year by 4% to 2.6m in the broadband business and by 27.3% to 1.6m in mobile telephony. In the Swiss core business, EBITDA declined by 1.6% as a result of lower revenue, but was largely offset by ongoing measures to reduce costs. At Fastweb, EBITDA rose in local currency by 6.6% as a result of the growth in revenue.
Swisscom's capital expenditure increased by 21.3% or CHF 228m to CHF 1.297bn. This figure includes CHF 196m paid for 5G mobile radio frequencies which Swisscom acquired at auction in Switzerland. The frequencies were allocated in April 2019 and will remain with Swisscom until 2034.
Due to the expenses for the mobile frequencies acquired and higher investments in the expansion of broadband networks, capital expenditure rose in Switzerland by 33.3% to CHF 961m. Capital expenditure at Fastweb was stable at the high prior-year level of EUR 297m.
Net debt climbed in the first half of 2019 by CHF 835m to CHF 9.542bn. The number of employees at Swisscom declined by 1.7% year-on-year to 19,564. In Switzerland, headcount decreased by 332 to 16,871.
Swisscom continues to expect net revenue of around CHF 11.4bn, EBITDA of more than CHF 4.3bn and capital expenditure of around CHF 2.5bn for the full year.  
Earlier this year, the company said it would be transferring its customer field service unit with 1,000 staff to subsidiary cablex with effect from 1 January 2020. The unit provides on-site customer support and carries out installations, commissioning, maintenance and fault rectification.
Swisscom said demand for on-site operations at cablex had risen continuously in recent years, while it had fallen at Swisscom as a result of the ongoing optimisation and digitalisation of networks and services.