Submitted by John Garratt on October 4, 2019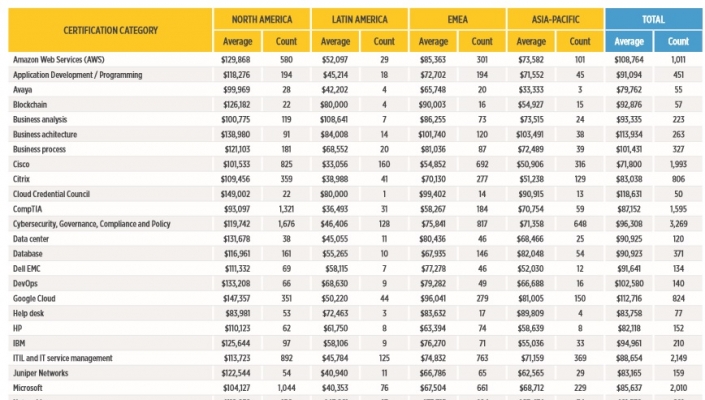 IT professionals pay rose 5% last year in EMEA, but it could have been a lot more if they changed companies or added new skills.
The Global Knowledge 2019 IT Skills and Salary Report says that some 42% of the respondents who received a raise attribute it primarily to job performance. Standard company increase is the second most frequently mentioned reason. Fifteen percent were promoted within their company in the past year.
The reason for a raise impacts the amount of the raise. Nine percent of IT professionals attribute their raise to adding new skills—those same individuals earned nearly $12,000 more than last year, a strong indication that training pays off. Professionals who left their current company and sought a promotion elsewhere saw their salaries jump over 26%, while those who were promoted internally increased their salaries by 14%. A lateral move to another company resulted in a 20% salary increase.
Aside from executives, the highest global salaries are in cloud computing ($115,889), IT architecture and design ($98,580), project and program management ($98,344), and cybersecurity ($97,322).
Cloud salaries are 29% more than the global average. The most popular cloud job roles include cloud architect and cloud engineer. Looking at certifications, the big money is in cloud computing certifications, with AWS and Google Cloud delivering high salaries across all regions. Cybersecurity certifications are the most popular worldwide, with 27% of respondents having a cyber certification and another 25% planning to pursue one this year.
Switzerland dominates the European salaries, with an average of $136,301. Norway has the second highest salaries ($97,525), followed by Germany ($95,456), the United Kingdom ($88,575), Ireland ($86,663) and France ($85,475).