Submitted by John Garratt on August 2, 2018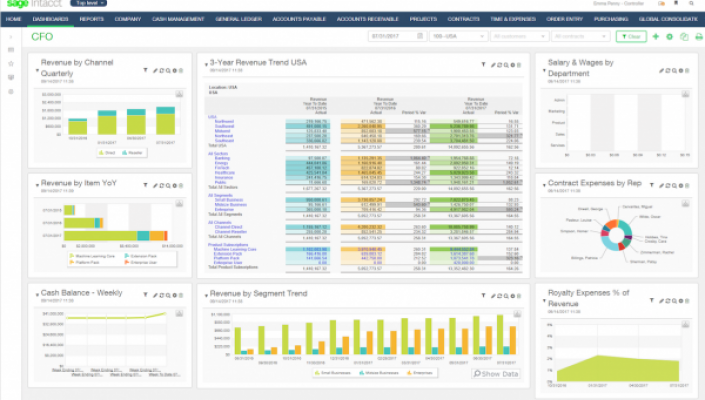 After a disappointing half year, Sage has sweetened the market with a positive third quarter trading update. The first six months saw revenue slippage around recurring revenue and licence sales in the US, Middle East and Africa.
But in Q3, CFO Steve Hare said there was acceleration in organic and recurring revenue growth around the group, and that the company was confident of achieving full year guidance of about 7% in organic revenue growth and an organic operating margin of around 27.5%.
The Q3 trading update showed organic revenue up 6.8% (and 6.5% in the first nine months). The recurring revenue metric showed a 6.8% increase in Q3 (and 6.6% across the nine months). Over the nine months subscriptions grew 25%.
The company said Sage Business Cloud and cloud connected services have been the drivers for this growth, helping to make up shortfalls in traditional licence revenue.
Sage admitted however that its performance in Northern Europe was "flat". Last month, the company appointed Sabby Gill, previously EVP of international sales for EMEA at Epicor Software, to help improve matters.
The Sage share price rose this morning on the back of the Q3 update. For the full year 2017, Sage reported organic revenue growth of 6.6% (a slight dip on FY16: 6.7%), but this was underpinned by recurring revenue growth of 9%, which is what the company was obviously aiming for.
The group's total organic sales for the year were £1.7bn, with £1.3bn of that in recurring revenue. The group organic operating profit was £475m – up 10.3%. Last year, the firm acquired Fairsail (now Sage People) and Intacct (now Sage Intacct, and pictured).