Submitted by Greg Wilson on June 21, 2021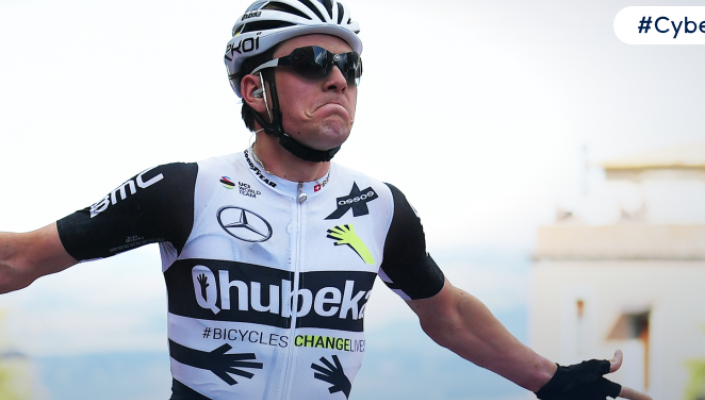 Pan-European cloud services distributor, Resello and cyber protection vendor Acronis have partnered to sponsor Team Qhubeka ASSOS, Africa's only UCI WorldTour Cycling team. Through the Official Cyber Protection Partnership, the two firms will provide cyber protection tech.
"As an organisation that races across the globe over 250 days a year we are constantly in motion; and by working together with Acronis and their distribution partner Resello, we have a great shared opportunity to showcase the ultimate in integrated data protection and cybersecurity solutions," said Douglas Ryder, founder of Team Qhubeka ASSOS.
"Our team is underpinned by the philosophy of Ubuntu – I am because we are – and this valued partnership is yet another opportunity to highlight the platform that our team is able to provide in making a meaningful, positive, impact in the world," explained Ryder.
Team Qhubeka ASSOS participates in all grand tours and classics, including the Tour de France starting at the end of June. The team recently celebrated its most successful Giro d'Italia ever, claiming three stage victories.
"Professional cycling is a high-performance sport where the whole team has to work together to maximise results, just as cyber protection requires an integrated solution to provide superior protection," said Ronan McCurtin, Acronis VP Europe, Turkey and Israel.
"That is why we are very excited to welcome Resello as our latest Acronis #CyberFit Cloud Distribution Partner. We are proud to support Team Qhubeka ASSOS to achieve success together," he added.
Team Qhubeka ASSOS has a long-standing partnership with the Qhubeka Charity and its #BicyclesChangeLives campaign, which ensures people in Africa move forward with the help of a bicycle, improving access to schools, clinics and jobs. Moving forward, Qhubeka and Acronis will collaborate on providing schoolchildren in South Africa with bicycles through the Acronis Cyber Foundation Schools Initiative.
"As a cycling team at the pinnacle of the sport we are a high-performance sporting organisation, but it's our unique purpose that sets us apart as we race to change lives with bicycles," said Ryder.
According to Harald Nuij, managing director, Resello, the firm's mission is to make 'as-a-service' easy to understand, manage and sell. "The more successful our partners are, the most successful we are," he added.