Submitted by John Garratt on June 25, 2019
​​Redcentric Plc has posted another bad set of top line results, with the managed services provider seeing both sales and profits tumble for the year-ended 31 March 2019. The company has been on a downward path since 2016, when it had to restate results as a result of previously over-reported profits.
For 2019, sales were down to £93.3m, compared to 2018's £100m. Of that, recurring revenue of £81m (86%) slipped from last year's £87.1m (87%). Adjusted EBITDA was £16.7m, down from 2018's £18.1m. The adjusted EBITDA margin was 17.9% compared to 18.1% last time. The adjusted cash flow from operations was £21.3m (FY18: £22.6m). But there was a positive net debt reduction of £10.1m to £17.6m (FY18: £27.7m).
Redecentric says it has now restructured its sales team to provide a "focus to top line growth for FY20". During the year, the firm appointed Peter Brotherton (pictured) as its new permanent CEO after an interim period.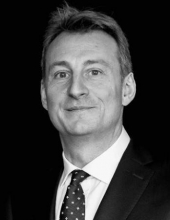 Brotherton said: "We have made organisational and structural changes to best position the business for the future whilst at the same time progressing through historical issues that the business has faced. "The second half of the year has seen success in the public sector with total contracts signed to date of £17m. Additionally we have realised annualised cost savings of £5m."
He added: "Our cash performance continues to be excellent and this, combined with our overall confidence in the future of the group, has allowed us to announce an improved dividend policy and seek authority to commence a share buyback programme."
In late 2016, Redcentric admitted to having overstated its assets by a total of £13m and its profits by a total of £9.5m. Earlier this month, the UK Financial Reporting Council (FRC) fined previous auditor PwC £6.5m for failures in the handling of the accounts.