Submitted by John Garratt on March 31, 2020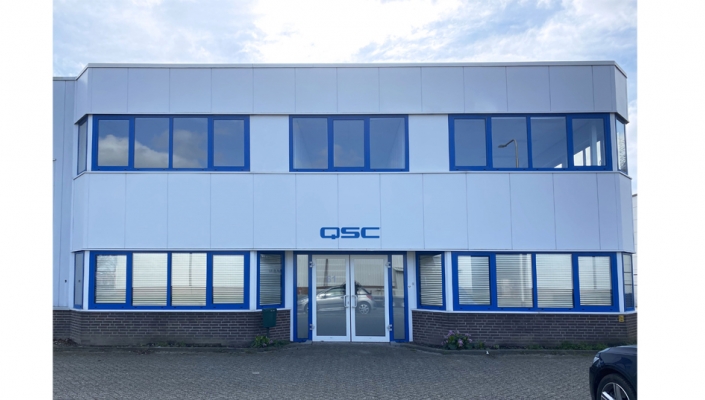 Sound, video conferencing and collaboration solutions vendor QSC has expanded its EMEA operations into the Netherlands from Germany, as part of an ongoing extended regional channel footprint.
The US firm will open QSC Netherlands BV on Wednesday(1 April). Based in Geldermalsen, QSC Netherlands will serve as the business development hub for the Live Sound & Systems business in the Benelux region, as well as house QSC's EMEA service repair operation.
The facility will offer service repair training for QSC distributor service staff while also handling service and repair for QSC in Germany. QSC Netherlands also includes demonstration and training facilities for customers to experience QSC products first hand and receive hands-on classroom training. "QSC Netherlands BV is the next strategic step in expanding our regional footprint in the European region," said Ron Marchant, senior director for sales and marketing for QSC EMEA. "This enables QSC to get closer to the market and to deliver even better customer experiences. We look forward to ramping up full operations when the global crisis surrounding Covid-19 is resolved.
Willem van Zuilekom, managing director of QSC Netherlands, will lead the newly established QSC subsidiary. Van Zuilekom has decades of experience in the Pro Audio and AV industry. Prior to joining QSC in 2019, he held the position of managing director at Shure Distribution Benelux.
Eric Rutten has also joined the Netherlands team as service manager. QSC Netherlands is taking over service and repair for Germany from AED Repair, which will continue to handle service and repair of Live Sound and Systems solutions in Benelux as well as Live Sound in France. "We would like to use this opportunity to thank AED Repair for all the great work in the past years. We're looking forward to taking on various responsibilities not only for Benelux but also for Germany and our European partners," said Van Zuilekom.