Submitted by Antony Savvas on July 29, 2021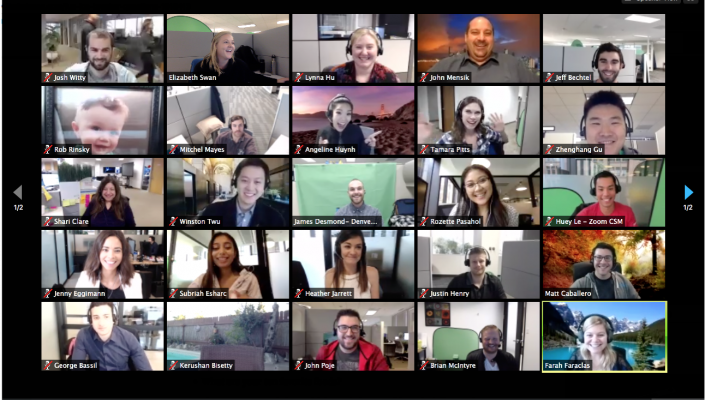 UK-based Podia, the service provider of home and office workspaces, has teamed up with Zoom Video Communications to provide Zoom licenses as part of its workspace-as-a-service offering.
Recently-established Podia has now become an authorised Zoom reseller in the UK. The new status allows Podia to add Zoom licenses to its workspace-as-a-service portfolio which already comprises Zoom-certified hardware from Poly, Logitech and DTEN.
Podia enables businesses of all sizes to upgrade their office meeting environments, provide an effective solution for their remote staff and adopt hybrid working strategies. Its solutions are made up of ergonomic furniture, communications technology and "supportive well-being content", which are supplied as a monthly as-a-service charge.
Steve Harris, co-founder at Podia, said: "We are teaming up with Zoom to deliver a full portfolio of hybrid working solutions. Companies can now deploy Podia workspaces to optimise the Zoom experience for employees in the office or at home and increase both productivity and well-being."
"Podia will now help deliver Zoom Rooms solutions for companies moving to a hybrid work model," said Ravi Patel, leader for EMEA channels at Zoom. "We believe their workspace-as-a-service offering is compelling when combined with Zoom, and provides companies everything they need to deploy effective collaboration solutions regardless of where staff are located."
Podia service bundles are available through a centralised remote management software platform.
Prior to Podia, Steve Harris was a co-founder and CEO of SIPHON Networks, a unified communications distributor that was sold to the Rigby Group in 2016. He remained in the business as CEO and chairman until this year.