Submitted by John Garratt on February 7, 2019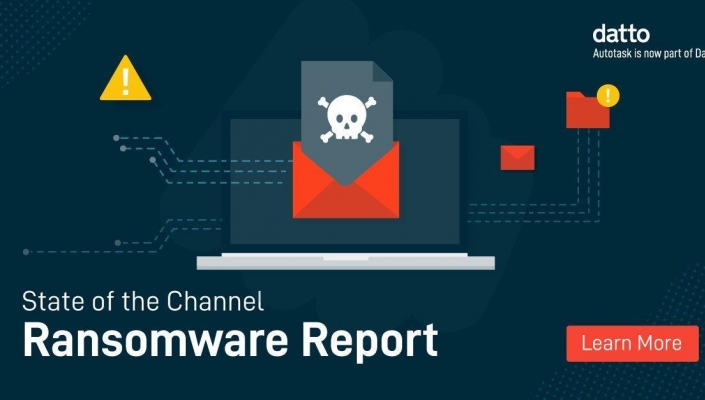 Datto is advising MSPs to use its latest Remote Monitoring and Management (RMM) platform, RMM 6.5, which enables more reliable services through improved remote software patch management, instead of manual checking. MSPs who would manually detect out-of-date third party software that could take up to days or weeks to do, are now able to use RMM 6.5 to check for out-of-date third party software every 60 seconds, it says.
This is essential when protecting against malware, ransomware, phishing and other security threats on devices, according to Ian van Reenen, VP, Engineering, Endpoint Products at Datto:   
"A common approach used by hackers to penetrate secure IT environments is to exploit the vulnerabilities exposed in out-of-date third party software. This can be achieved using either phishing emails to trick users into downloading malware, or embedding malware in email attachments that are opened by third party applications. Regular targets for these attacks are applications such as Flash, Java or Reader as they're popular with users but very often don't have the required updates installed".
View from the channel: "Security is top of mind for our clients and Datto RMM 6.5 automated third-party patching brings another layer of protection to the proliferation of cybersecurity risks within technology today," said Tony Moody, Escalation Manager at ShiftF7 in Surrey, United Kingdom. "With this update, we've already patched 160+ applications from Adobe Flash Player, to Google Chrome, to Oracle Java. Our clients have more peace of mind knowing their environments are more secure, which makes us more valuable to our clients and as an MSP, that's crucial to our business."
"Datto RMM is designed to help MSPs deliver more efficient and reliable services," adds Ian van Reenen, VP, Engineering, Endpoint Products at Datto. "With endpoint security and data protection playing an increasing role in defending against cyber attacks, Datto RMM's automated third-party patch management will help our MSP partners address one of the most significant security vulnerabilities -- human error through phishing emails -- by ensuring all their clients' software is updated automatically to the most current version." 
This announcement comes in the same week as Datto's latest European State of the Channel Ransomware Report (pictured) which highlights the new forms of threat emerging this year and steps MSP can take to support their customers. Download the report here