Submitted by Antony Savvas on December 14, 2021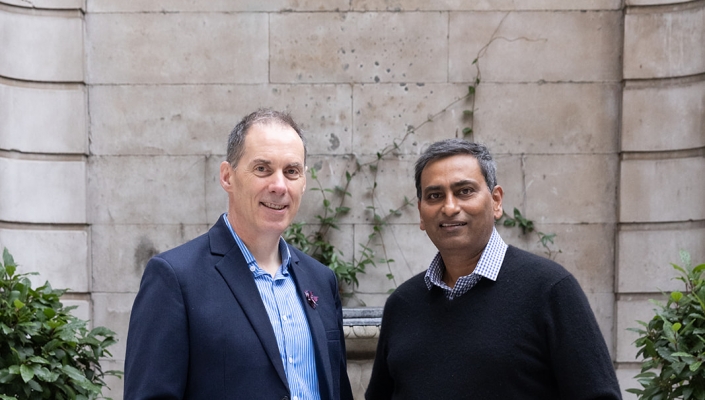 Distributor DataSolutions recently held its Partner Edge event in the UK, attended by over 50 channel partners looking to boost their security and data management offering.
DataSolutions is a European distributor for zero trust network access vendor (ZTNA) ColorTokens, which was in attendance at the event.
ColorTokens has launched Xshield 2.0, which is focussed on making it easier for end customers to adopt ZTNA through automation, orchestration and machine learning, and its Xaccess technology allows them to provide access tied to micro-segmentation.
Segmentation allows companies to restrict lateral access through their networks, making sure users only get access to the applications and parts of the network they actually need to do their jobs, so if malware does leak into the network its damage can be restricted and better controlled.
Speaking at the partner event, Vats Srivatsan, president and chief operating officer at ColorTokens, told IT Europa: "In the early part of 2022, we will continue to invest in EMEA on the go-to-market side, through sales and channel investments, as well as in improving awareness of the zero trust approach."
He added: "We did a survey of 1,300 security professionals and over 70% believe only a zero trust approach offers them a proactive versus reactive approach to security. At this event, almost everyone had heard of zero trust in the context of customers they serve.
"To support our growth goals, we will be expanding our partner network and investment will be needed for our ambitious 2022 plan."
Srivatsan said the vendor wanted to make segmentation as simple as possible for organisations, allowing them to move from traditional perimeter security, to protection that wraps around their critical applications and data stores instead.
"We want to make it incredibly easy for CISOs (chief information security officers) to identify, tag and group assets, and define/enforce policies across tens of thousands of servers, VMs or workstations, and across a broad range of operating systems and cloud platforms," said Srivatsan.
This is certainly a main aim for the technology, but for some, it is easier said than done. Just published research, "State of Segmentation: Strong Implementations Reap Great Security Awards", says 96% of organisations claim to be implementing segmentation in their networks, yet only 2% of those organisations are segmenting "all six mission-critical asset classes".
These include critical applications, public-facing applications, domain controllers, endpoints, servers and business critical assets/data. The commissioned research, on behalf of Guardicore, now part of Akamai, surveyed 1,000 IT security decision-makers across seven countries. It detailed current trends in segmentation across enterprises, and the security advantages associated with strong segmentation implementations.
Traditionally, segmentation is done via an architectural approach - relying on hardware, firewalls and manual work. This can often prove cumbersome and labour intensive, which is a contributing factor in 82% of respondents in the research saying that network segmentation is a "huge task".
That's why the research found that segmentation strategies are "often limited in breadth and depth". Modern segmentation uses a software-based approach that is simpler to use, faster to implement and is able to secure more critical assets.
The research found that organisations that leverage the latest approach to segmentation will realise essential security benefits, like identifying more ransomware attacks and reducing time to mitigate attacks.
"The findings of the report demonstrate just how valuable a strong segmentation strategy can be for organisations looking to reduce their attack surface and stop damaging attacks like ransomware," said Pavel Gurvich, SVP at Akamai Enterprise Security (and former CEO of Guardicore). "Software-based segmentation will be a key security approach in adopting zero trust frameworks and urgently protecting against ransomware in the coming years."
It's a growing market and different vendors and their partners are flooding into it.
Picture: Michael O'Hara, group managing director of DataSolutions (left), and Vats Srivatsan, president and chief operating officer at ColorTokens (right)