Submitted by John Garratt on November 23, 2020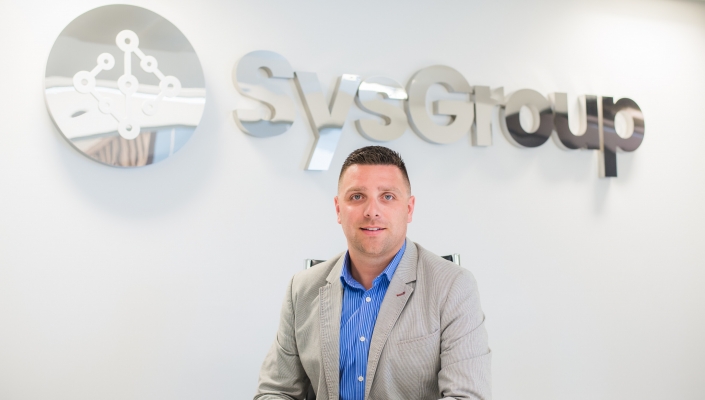 AIM-listed MSP SysGroup has reported a small decrease in sales for the six months ended 30 September, covering most of the first lockdown period, but recurring sales increased. Revenue was £9.01m as opposed to H1 sales last year of £9.26m. Recurring managed IT services revenue represented 83% of total revenue as opposed to 80% last time.
The adjusted EBITDA increased 19% to £1.41m, compared to £1.18m last year, and the adjusted profit before tax increased 52% to £990,000.
The company reported a "resilient" Covid-19 response, with all team members continuing to work remotely and the Certus and HNS acquisition integrations were completed "on time".
"Project Fusion is progressing according to plan to deliver a unified platform of systems across the group," said SysGroup. It has closed its Bristol satellite office to "reflect new homeworking practices". The group has other UK offices in Liverpool, London, Newport and Telford.Adam Binks, SysGroup chief executive officer, said: "Whilst Covid-19 has had a marked impact on many sectors, it has created a huge opportunity for the IT services sector.
"The value of robust, flexible and secure IT has never been so important to businesses. We look forward to capitalising on that trend in the years to come."
Last year, SysGroup announced the acquisition of Hub Network Services (HNS) for £1.45m in cash. The deal followed the earlier acquisition of Certus IT for an initial consideration of £8m.
Last year also saw the company raise £10m through an equity placing from both new and existing shareholders to continue to support its acquisitive growth strategy, but that has been put on hold during the pandemic.