Submitted by John Garratt on November 8, 2019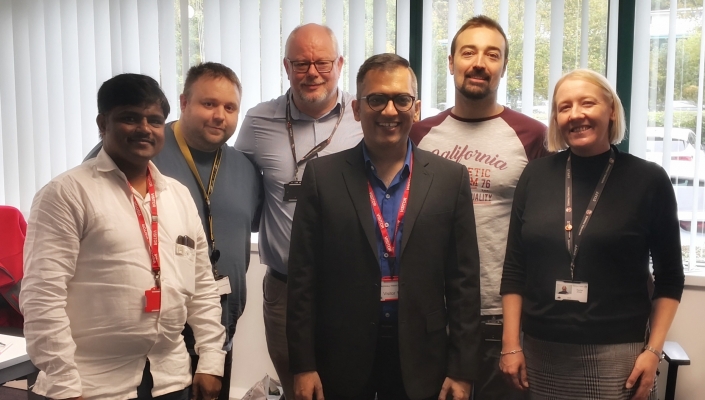 IT service provider Allied Worldwide is using a new partnership with Opel Vauxhall Finance (OVF) in a new, UK-based office and service centre in Cardiff. Allied has taken on 17 of OVF's IT team, who will be working from a new base servicing OVF as a customer as well as Allied's other clients.
Allied, who earlier this year embarked on a significant investment plan, offer outsourced IT, managed IT service desks and resourcing. They currently have engineers or support staff based in over 40 countries around the world, servicing customers both remotely and on-site, and this new partnership is part of the growth plans.
Allied Worldwide Chief Executive Officer Akash Bhat said: "This is fantastic news, and we are really pleased to be working alongside OVF to help service growing customer demand. We're already proud of our response rates to customers, and this will enable us to extend our reach and provide a better, faster response.
"I'm delighted to welcome the new team to the Allied family. As a people-focused business, working with Allied will be a real boost for their career, giving them the opportunity to access new technologies and provide IT support for businesses in a vast range of industries across the globe."
Pictured (l-r): Rakesh Kumar (Operations Lead), Daniel Summers (Level 2 Service Desk Analyst), Gregg Morris (Service Desk Senior Analyst), Akash Bhat (CEO), Marco Menegazzi (Level 2 Service Desk Analyst), and Rachel Jones (UK Service Desk Manager)